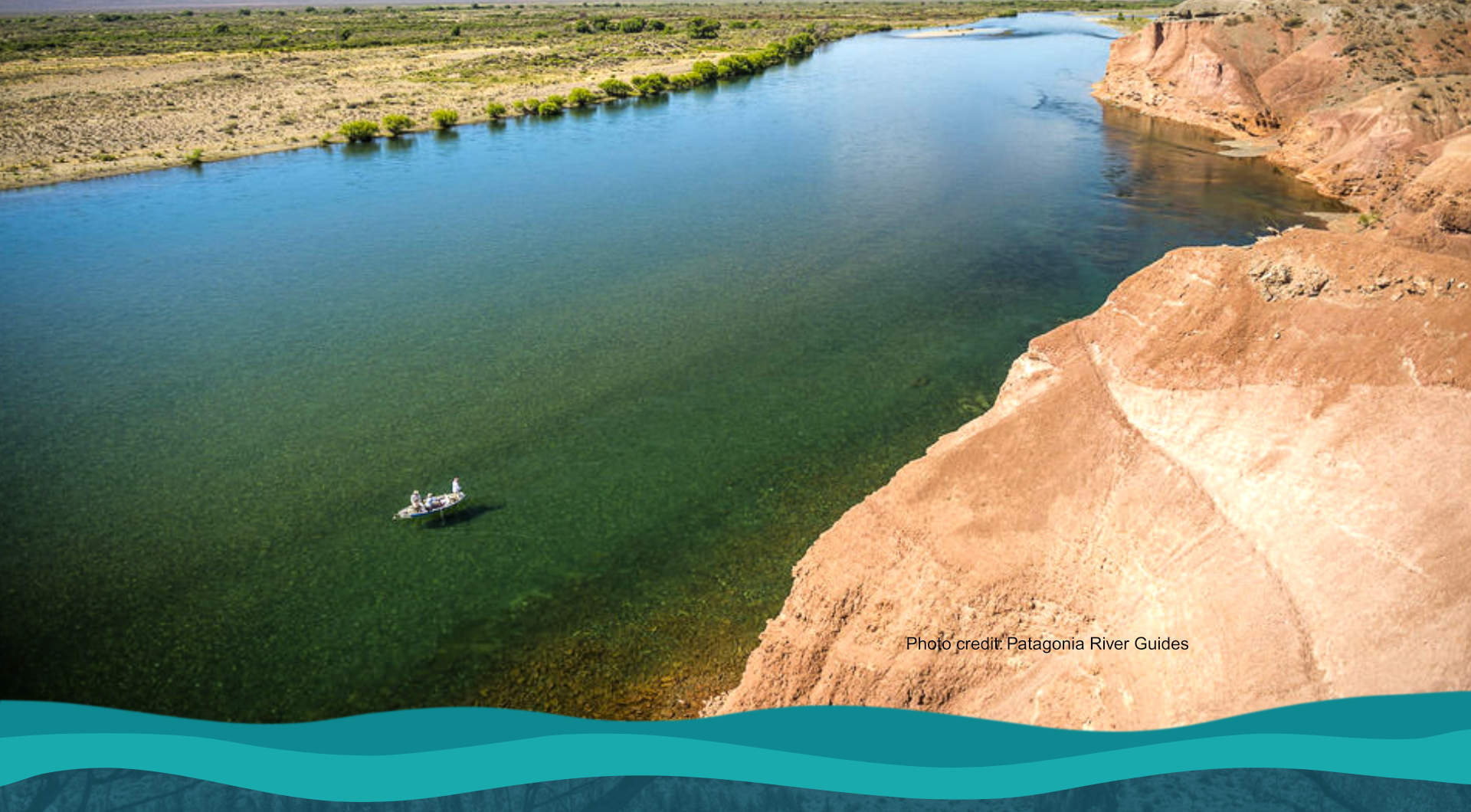 Northern Patagonia with PRG
Women's Trip to Argentina

Sold Out


Patagonia River Guides are well known and respected in Argentina and their philosophy to 'fish the best rivers at the best times with the best guides,' sets the stage for this amazing experience under their leadership.

Your Northern Patagonia fishing trip will begin at Rinconada Lodge –a remote location offering access to great rivers including the Chimehuin, Malleo, Collon Cura, Quilquihue, Catan lil, Filo Hua Hum, Limay and Alumine. With so much water to choose from we will spend four nights and three days fishing here –allowing you to see a different river every day and have plenty of fishing reports to choose your favorite options with our guides. Each day will include walk/wade or float options and our guides will work with us to provide the best fit for each angler.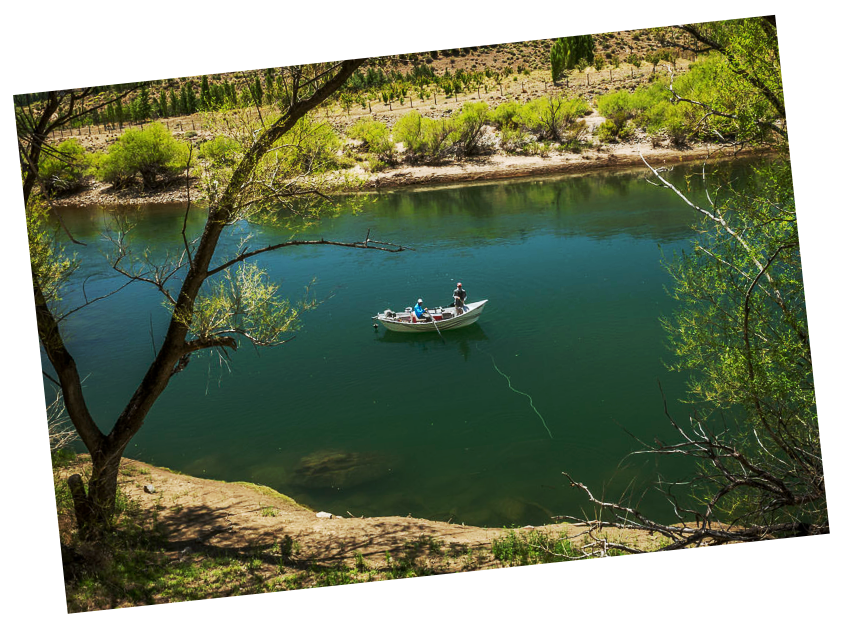 If you are looking for an authentic Argentine experience, Quemquemtreu will share it with you. In addition to the incredible flyfishing, the property is very remote and is as authentic Patagonia as it gets. The advantages of the remote location will share wildlife sightings (guanacos, rheas, deer, wild boar, and fox to name a few) and an authentic Patagonian cattle ranch and lifestyle. You'll see the Gauchos working the property, tending to cattle and your Asado.

We will spend three nights at Quemquemtreau, giving us an opportunity to fish three days on these amazing waters while taking in another Asado, and the warm and inviting atmosphere of all things Patagonia.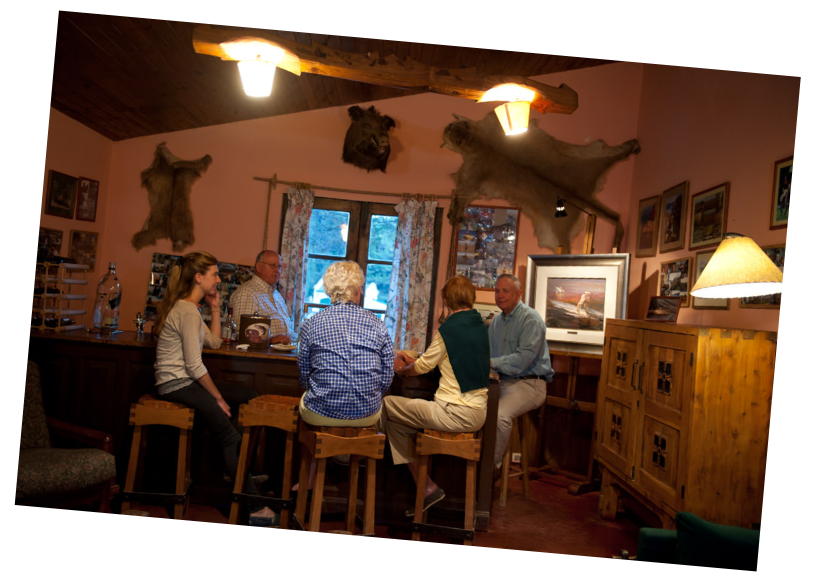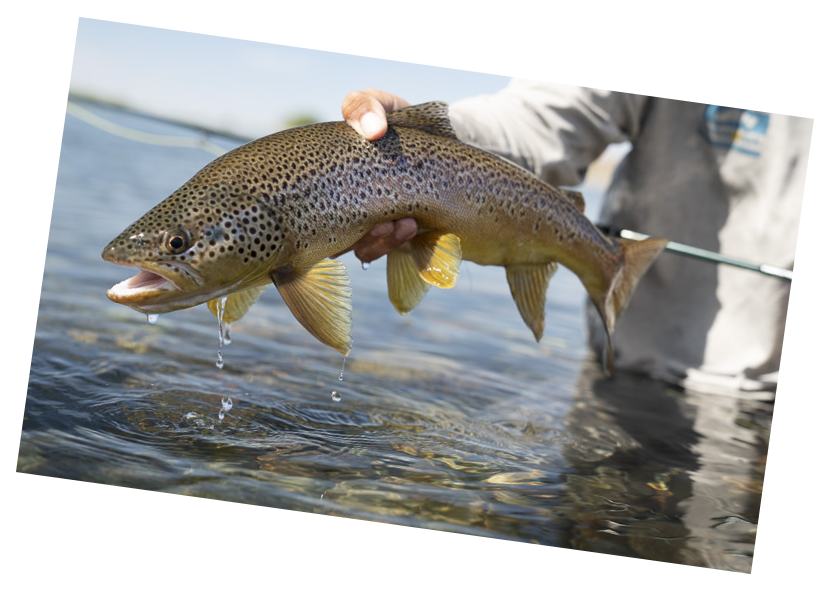 In addition to the flyfishing opportunities, this Estancia also offers great bird watching and an authentic Patagonian experience. The Rinconada offers double occupancy lodging with private baths for all rooms. Meals are served in the main house or in the 'Quincho' where signature Argentine Asados (authentic BBQ) are cooked over an open fire. We'll take in an Asado while we are here as well as Argentine wines at lunch and dinner every day. Meals are full of great choices and local flavors.

On the fourth day we will fish our way to the Estancia Quemquemtreu. At over 100 years old, this Estancia encompasses close to 200,000 acres and a total of more than 5,000 head of Hereford cattle. It also offers more than 30 miles of private access to the the Collon Cura river, 15 miles of private access to Quemquemtreu Creek and the option of floating the last few miles of the Caleufu. Fishing options are endless and we'll likely be into prime summer hatches to include Mayflies, Stoneflies and the Willow Worm Hatch.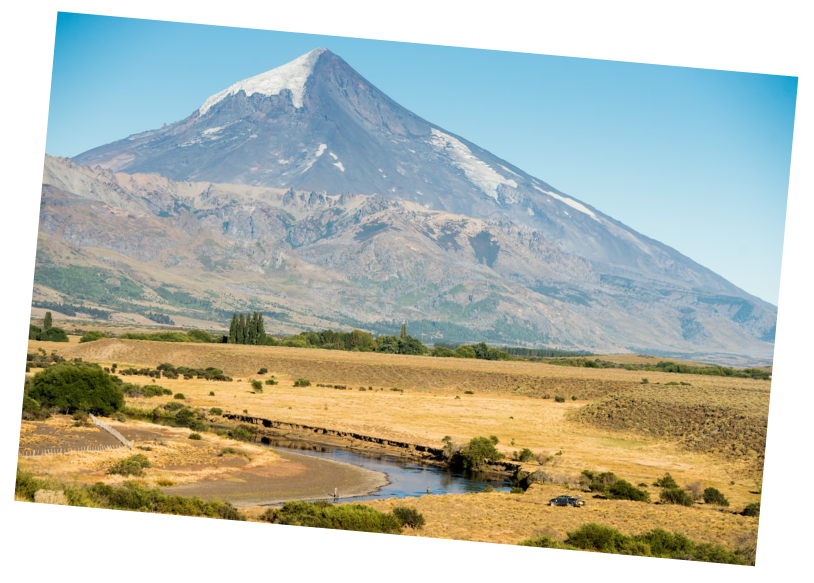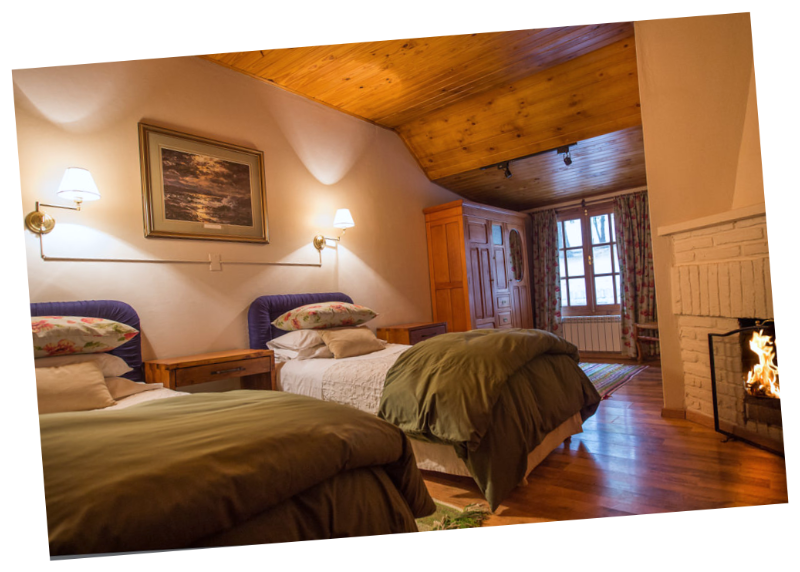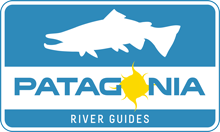 PRG is American owned and operated by Rance Rathie and Travis Smith. Rance and Travis are born and bred flyfishermen who have been guiding anglers in Montana since their teens. Their passion for fishing and guiding ultimately led them to Argentina where they saw a unique opportunity to apply their extensive knowledge and expertise to build the most comprehensive and professional flyfishing operation in Patagonia. For over ten years, they've cultivated a staff of Argentine employees, guides and managers that is unmatched in terms of experience, professionalism and passion. Alex Knüll, partner and director of PRG North, brings three generations of experience and over ten years of personal knowledge of the San Martin area. As long time professional guides, Rance and Travis understand that a good guide can often be the difference between an average trip and the trip of a lifetime, which is why they take great care in maintaining the best guide staff in the region. Without exception, PRG's guides are talented professionals, excellent and enthusiastic teachers, passionate fishermen and expert oarsmen. Apart from their extensive fishing skills, they also enjoy sharing their local knowledge of flora, fauna, culture and history.
Depart from your home and fly into Buenos Aires. On January 6th we will fly to San Martin (airport code CPC) in the heart of Patagonia. The Patagonia River Guide team will pick us up at the airport and return us on January 13th to the same airport. Please note that international flights land at EZE and domestic flights depart from AEP and you will need a minimum of four hours to clear customs, transfer airports, check in and make your domestic flights. Staying in Buenos Aires on the 5th is an option and assistance with hotels, tours etc is offered.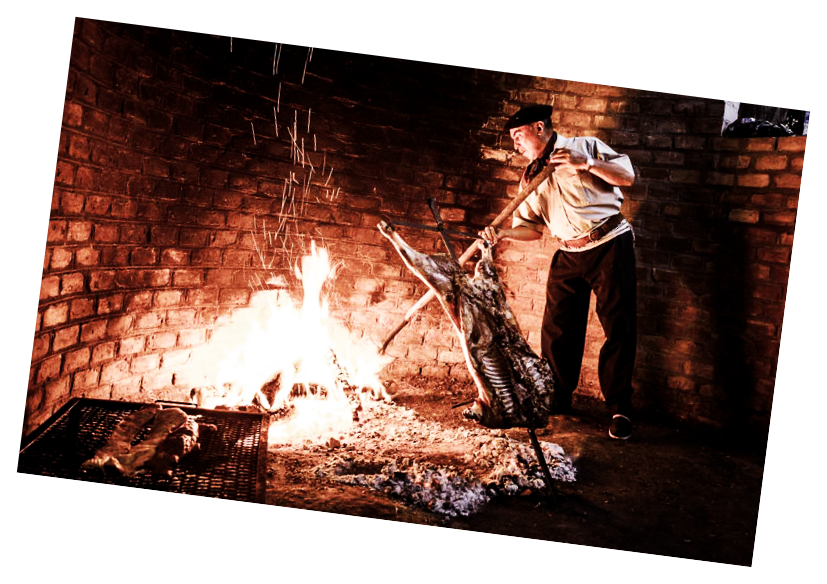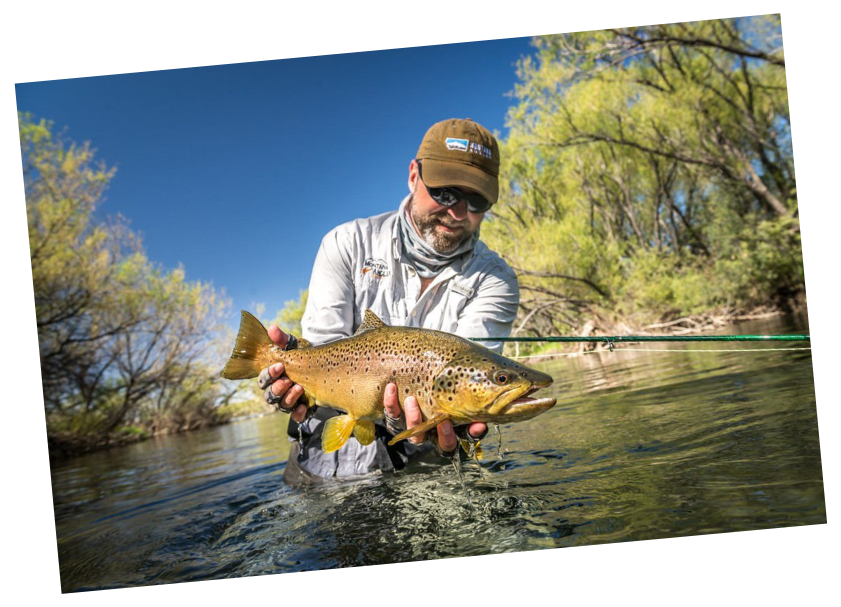 All food and beverages at the lodge including house wines, beer and bar liquors.

Round trip shuttle to the San Martin airport.

Rods, reels and light tackle.

Fishing Licenses.
Tips for guides and staff. Standard tips are $105 per day of fishing (covers both 

guides and assistant guides) and $35 USD per night per guest for all other staff.

Travel to San Martin (airport code CPC).

Airport transfers and tips in Buenos Aires.

Hotels, food and activities should you overnight in Buenos Aires.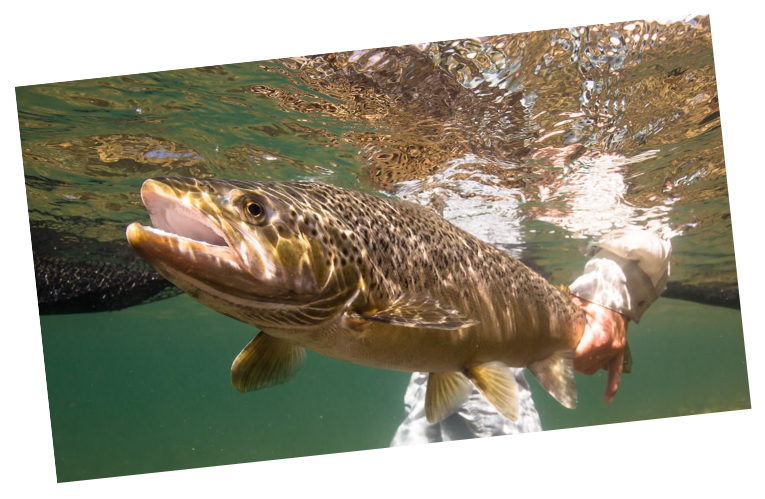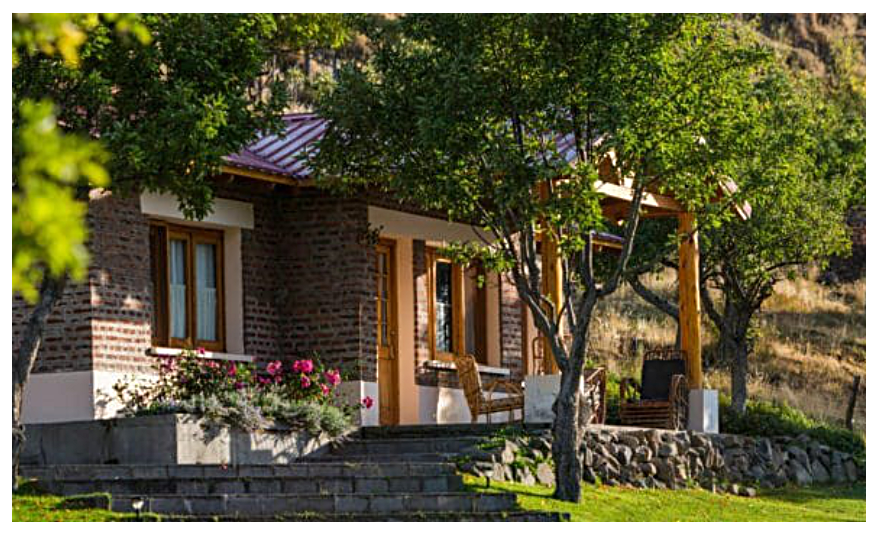 Stay Current on All New Trip Announcements by Joining Our Newsletter