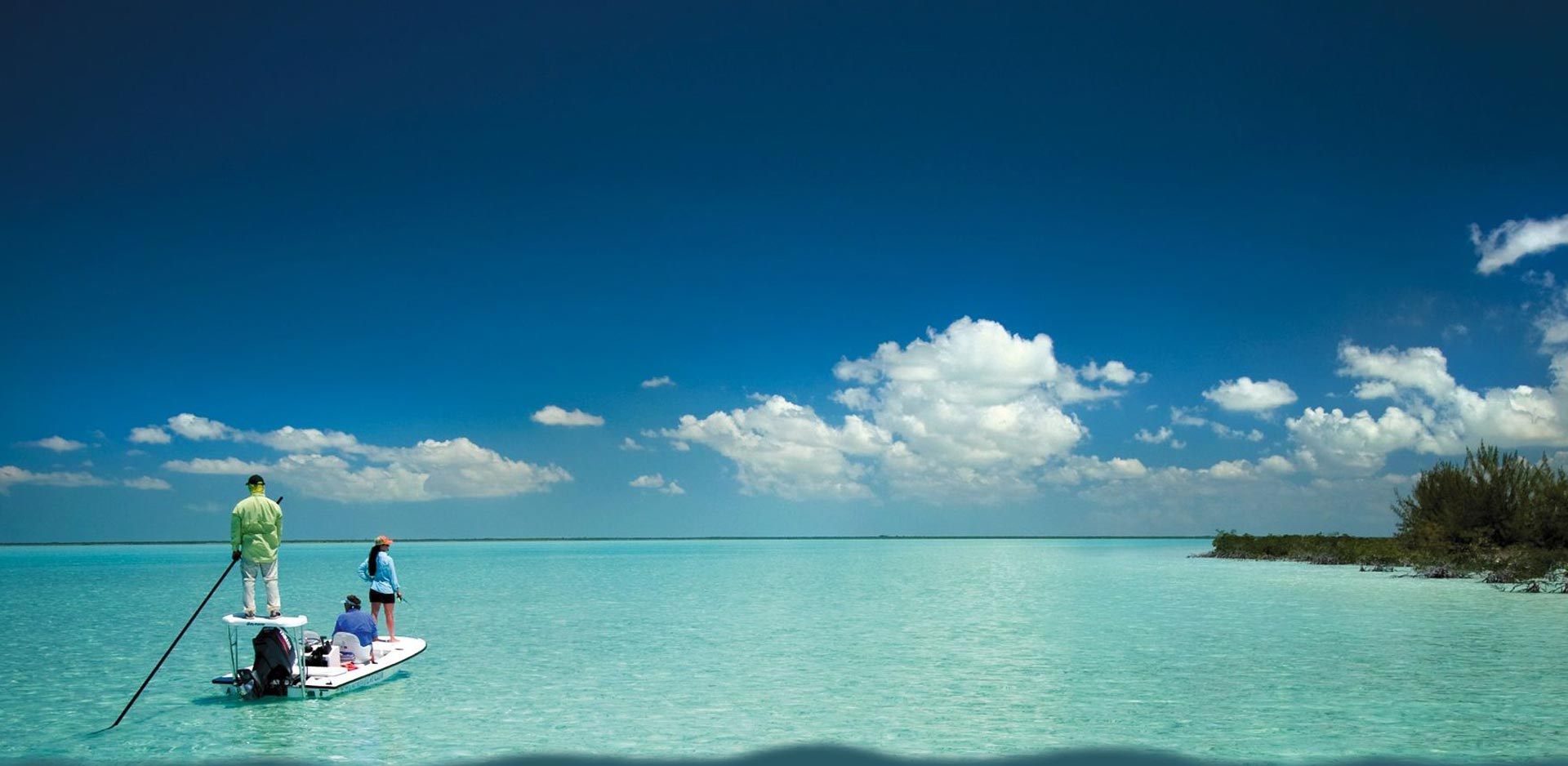 If you are looking for one of the most exciting women's saltwater trips these large bonefish are your ticket.  Watching them eat and hearing your reel sing while they go into your backing will quickly increase your addiction to saltwater flyfishing!
The flats surrounding Andros Island are some of the best bonefishing in the world. The fish are plentiful and average 3 to 5 pounds with regular appearances of 6 to 10 pound fish. Several 11, 12 and 13 pound fish are landed every season. In fact, some of the largest fish have been taken within sight of the lodge! You'll have plenty of shots whether you are new to saltwater or an expert. 
Mangrove Cay Club is located on the north shore of Mangrove Cay. This location was chosen for the lodge to allow access to mile after mile of prime bonefish water without ever having to trailer a boat or take a rough boat ride in the open ocean. Walk out of the lodge, load your flats boat and you'll have access to all of the waters of the Bights, the eastern flats and the remote and legendary West Side. This location is prime because of the way the tides fall. When the tide is high on the west side, it is low on the east side; meaning you always have prime fishing!

In addition to plentiful big bonefish, the fishing action doesn't end there. Many an angler has landed a few sharks in the evening off the dock at Mangrove Cay Club. Black tip, lemon, nurse and bull sharks frequent the area and the lodge staff is quite skilled at rigging up a spinning rod or two to help us land a few of these guys. You can enjoy shark fishing with a cocktail or watch the views of other anglers from the deck and enjoy appetizers, ocean views and relaxation at its finest!
Flights to Nassau should arrive prior to 1 PM to clear customs and catch the shuttle flight on Flamingo Air at 3:30. We will take the 7 am shuttle flight back to Nassau on and flights home can be arranged from there.
The lodge offers four spacious duplex cottages designed for privacy and the main lodge designed for conviviality. All of the buildings are divided by a thick growth of trees and shrubs for privacy, connected by pathways and surrounded by meticulously landscaped lawns and flowerbeds.

Each of the four bungalows is divided into two suites. The eight suites all have high cypress ceilings and a bedroom, a sitting room, an oversized bathroom and a private porch overlooking the ocean. Access to the porch is through sliding glass doors from the bedroom, where two queen size beds face the sea.

Meals here are superb! Cracked conch, conch fritters, grouper nuggets, stone crab claws, hot lobster dip, crudités and chicken wings are some of the items you will find on the hors d'oeuvres table. Seafood caught daily is often prepared for dinner. The evenings meal is posted at breakfast and if you would like something different all you have to do is ask. Iyke offers a wide variety of meats, cheeses and salads for your choice at lunch. Fresh ground coffee or tea is delivered around 6:15 and made to order breakfasts begin at 7. Most beer, wine, liquor and mixed drinks are included. Premium beverages are available at an additional charge or you can bring them with you.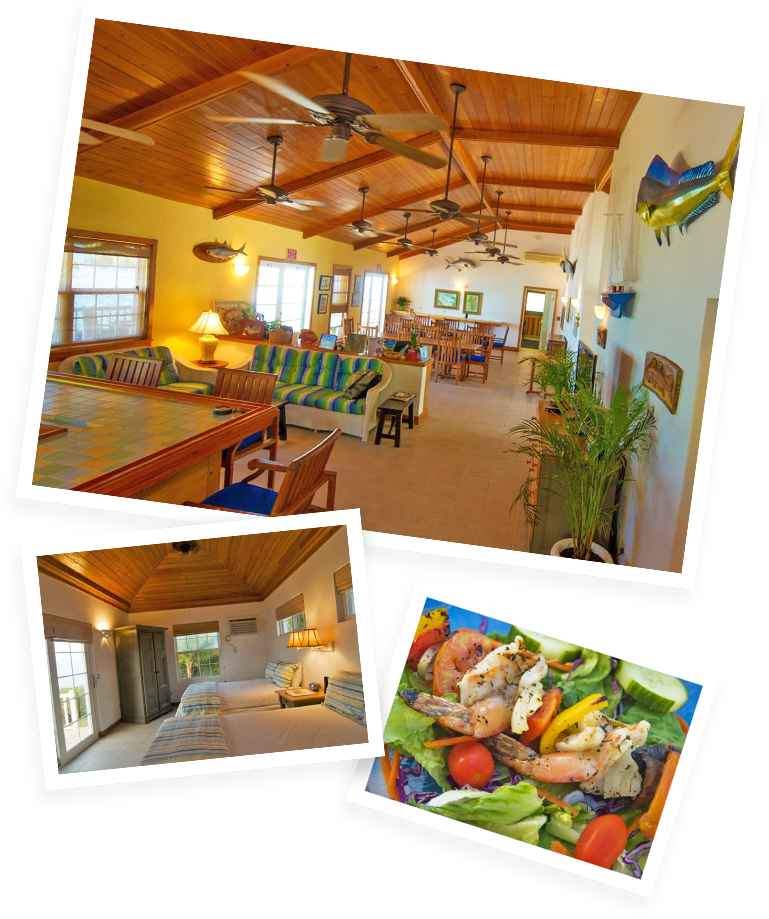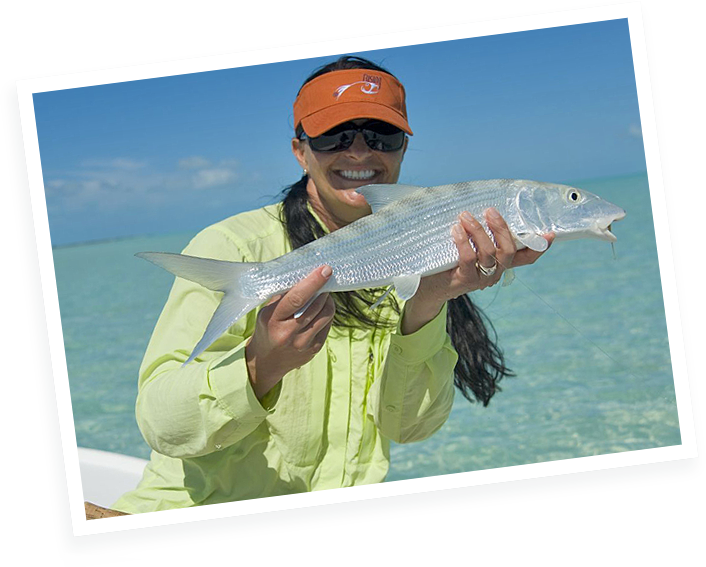 5 Days Fishing and 6 Nights Lodging Double Occupancy
All food and most beverages at the lodge including house wines, beer and bar liquors.
Round trip shuttle to Mangrove Cay airport.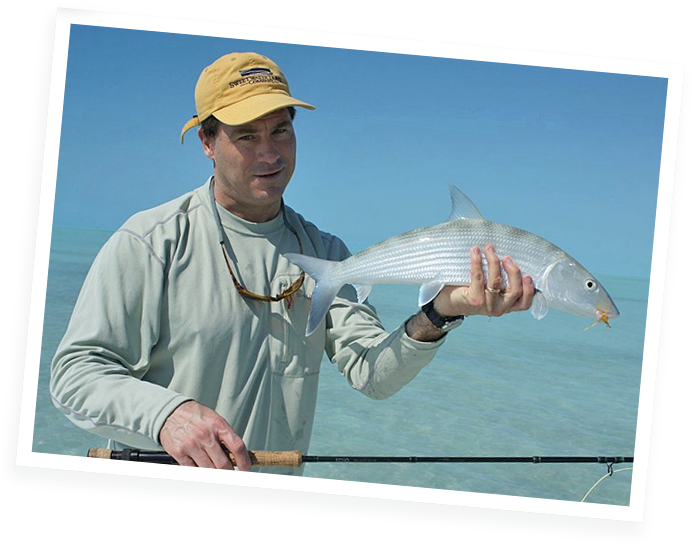 Gratuities for guides and staff.  
Travel to the Mangrove Cay airport. 
Flies and leaders. Rods can be rented from the lodge.
10% Bahamas Value Added Tax. 
$6,600*
*The Bahamas charges visitors a 10% Value Added Tax which is based on the price of your trip.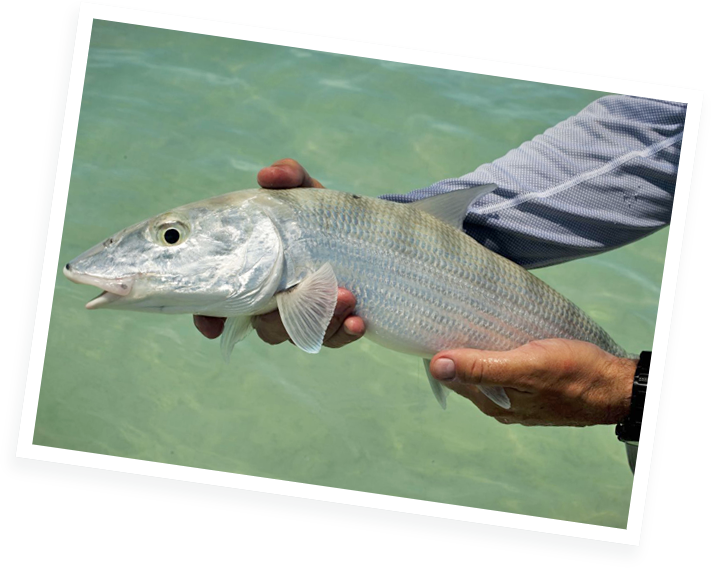 Stay Current on All New Trip Announcements by Joining Our Newsletter