Your Patagonia fishing trip will begin at El Encuentro lodge on the banks of the Rio Futaleufu (also referred to as the Rio Grande) situated at the base of the Andes. Anglers will have their choice to float the big waters of the Futaleufu that holds healthy rainbow and brown trout, or they may walk wade streams, spring creeks and private lakes in the area. El Encuentro guides know all the various side channels and locations of deep pools that hold fish; they know where to encourage guests to wade fish and how to best reach large browns under hidden banks.
The El Encuentro lodge has been owned and operated by the Beale family and their bi-lingual team for more than 30 years. We'll experience Argentine culture with local wines offered daily at lunch and dinner, lamb and beef from local family markets, organic vegetables from their gardens and eggs from their own chickens. We'll savor the authentic flavors of a traditional 'Asado' (Argentine BBQ) on the banks of the lovely Rio Futaleufu. A Tango demonstration and lesson will also be shared one evening after dinner. 
We will then fish our way down to Los Alceres National Park and have another fine reception and dinner at Valle Del Carrileufu lodge. Fishing here includes several options to choose from! You can hunt large rainbows and browns at Lago Cholila (lake Cholila) or there are several stretches of Carriluefu river where you'll fish big dry fly patterns or utilize your nymph and streamer expertise.  Dragonflies are a wonderful hatch in this part of Patagonia in December. The Lupins and other wildflowers will still be in abundance and spring should offer beautiful abudance (and fewer people) than January / Summer. (Many Argentine's take their summer 'holiday's' in January.)
This trip is designed to offer great fishing, scenery, local color and an authentic Argentine experience. Trip extensions are available. 
Fly into Buenos Aires on December 6th. On December 7th we will fly to Esquel (EQS) in the heart of Patagonia. The El Encuentro team will pick us up at the Esquel airport and drive us to El Encuentro's beautiful lodge on the Rio Futaleufu. 

They will return us to Esquel for a December 14th flight or a longer shuttle can take us to the Bariloche airport where international connections are often easier. There is a charge for the shuttle to Bariloche but you will likely fly into the international airport in Buenos Aires and make an easy connection home that evening.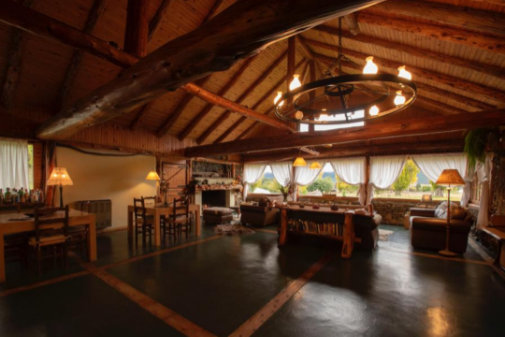 El Encuetro lodge sits right on the bank of the Rio Futaleufu. Each room has its own bathroom and the warm environment is created and hosted by Argentine's who have been running this operation and hosting guests for more than 30 years. 
The second part of our journey takes us to Los Alceres National park. The Valle Del Carrileufu lodge sits in one of Patagonia's most picturesque valley's. You'll enjoy double occupancy accomodations with a private bath, another amazing chef sourcing from organic gardens and local sources, Argentine wine and a full bar.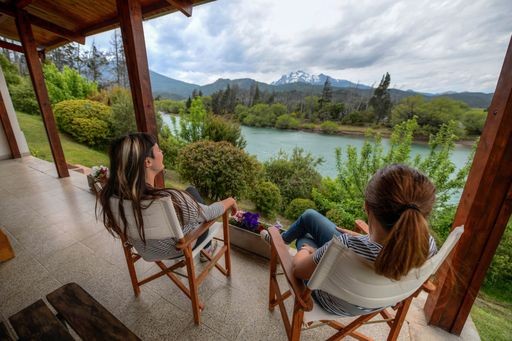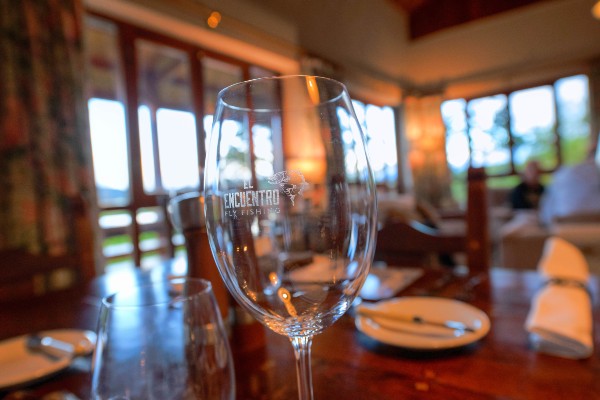 7 nights lodging, 6 days guided fishing.
Double occupancy accommodation with private baths.
Their private chef will prepare all meals which include an open bar and fine Argentine Wines. Lunches are streamside and do include fine wines and full meals.
Laundry service.
Rods, reels and terminal tackle.
Airport transfers from the Esquel airport to the lodge.
All private water access fees and non-fishing activities.
WIFI
Staff and guide gratuities.
Airfares and hotels, transfers and time in Buenos Aires.
Fishing licenses.
Travel Insurance (optional but highly recommended).
Global Rescue medical evacuation policy. (Required)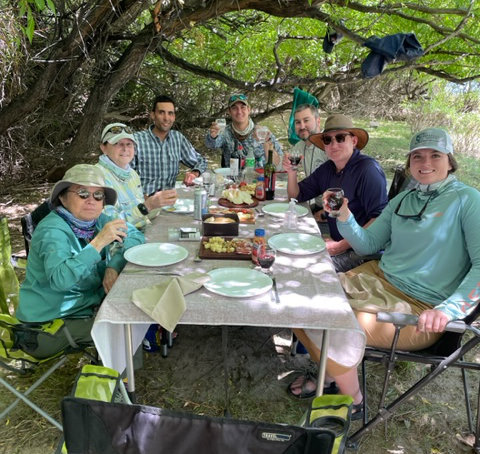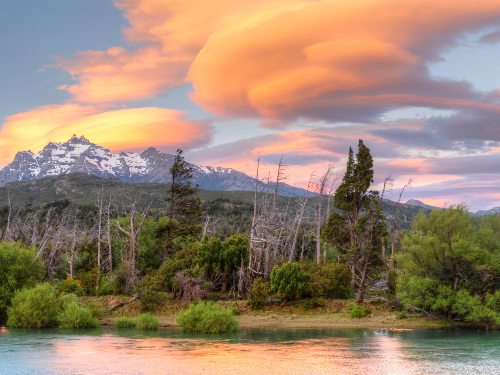 Stay Current on All New Trip Announcements by Joining Our Newsletter