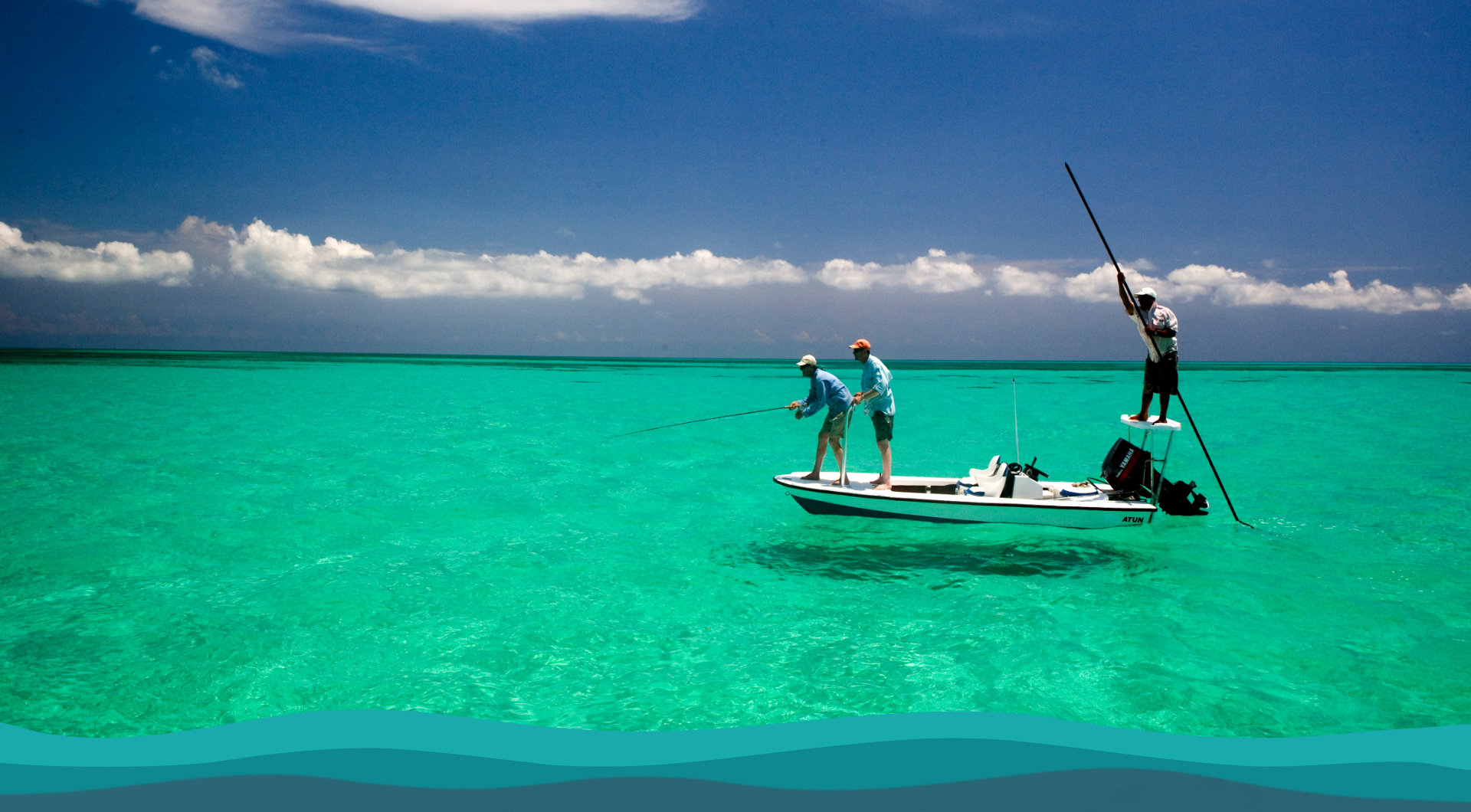 We'll be fishing 6 days and spending 7 nights on a liveaboard that will move us to a new fishing location each day in the areas of Isla de Juventud and Cayo Largo. The fishing in this area includes permit averaging 10-25 lbs, baby tarpon averaging 15-35 lbs., and bonefish averaging 4-6 lbs but double digit bones are in the area. We'll also target, snook, jacks, barracuda and more.

Flyfishing in Cuba is different from other destinations in the Caribbean. Only in recent years has this flats fishery been developed. Cuba has given the pristine areas protection as Cuban National Marine Parks, where no commercial fishing is allowed other than for lobster.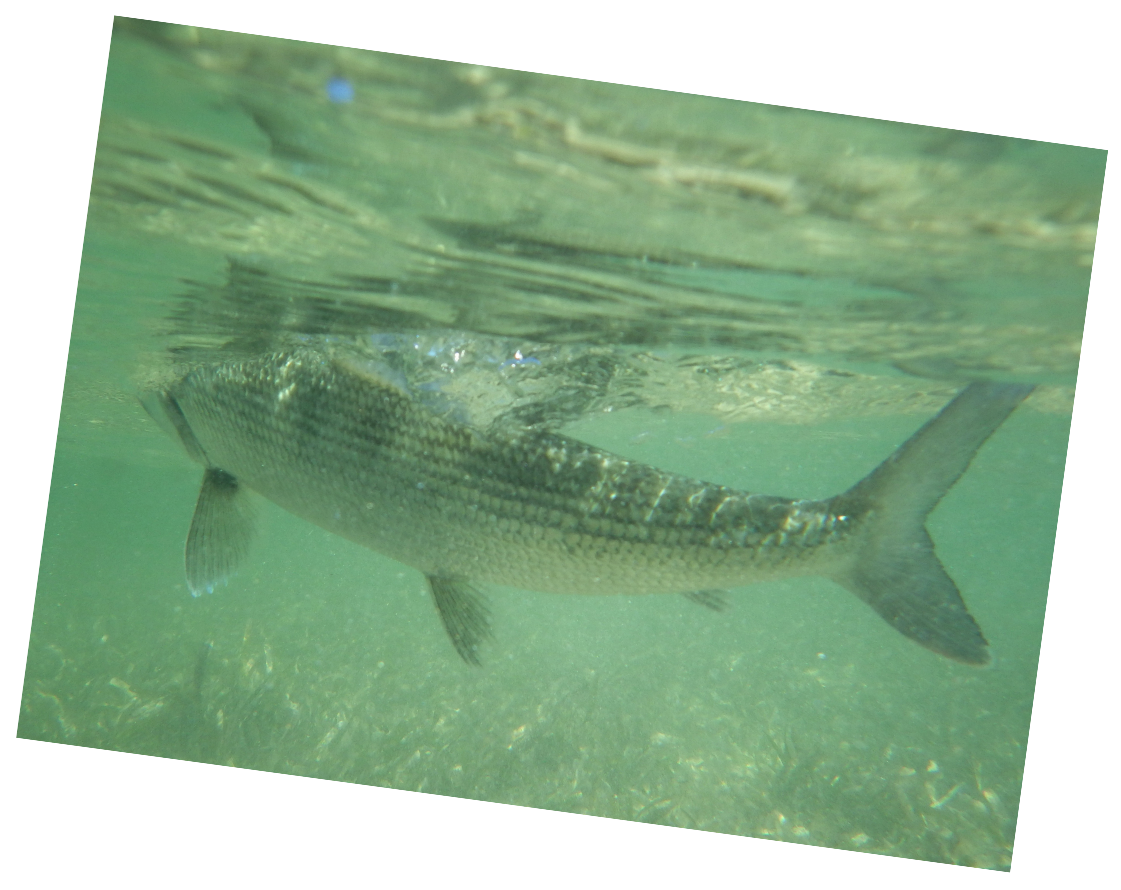 The area around Canarreos is a well-kept secret. It has an untouched coral reef flanked by mangrove keys and islands with unparalleled nursery habitat for a whole host of fish species. This is is complemented by neighboring keys inhabited by numerous species of flora and fauna, among them iguanas, pelicans and turtles.
A liveaboard means you experience several fishing destinations during one trip because you are always moving. Once we leave the port you won't see other anglers or boats in the areas we fish. The stars at night from the top deck of your ship are incredible. There are ten rooms on our ship, offering one room with double occupancy and single occupancy rooms for the rest; 12 anglers in total. We'll fish from skiffs each day and board the boat each evening for drinks, relaxation, possibly a little ocean swim or hot tub prior to dinner.
Day 1 (Saturday) We will have the morning in Havana and take the 3 hour transfer to Zapesca port where we board our liveaboard and head for Cayo Blanco.
Day 2 (Sunday) First fishing day– At 5 AM (while you are still sleeping) the yacht navigates from Cayo Blanco to Playa Sirena where we have a full day of fishing at the northern spots in Cayo Largo. The yacht then meets us for dinner and overnight.
Day 3 (Monday) Full day of fishing at the Rosario/Cantilesarea. In the morning we will be fishing at Cayo Rosario, In the afternoon the fishing is at Cayo Cantiles-Cayo Tablones.
Day 4 (Tuesday) Full day of fishing at Cayo Avalos and Cayo Aguardiente. Overnight in Cayo Campo.
Day 5 (Wednesday) Full day of fishing in Cayo Campo. Over night in Cayo Rosario.
Day 6 (Thursday) Full day of fishing at the western spot of Cayo Rosario.
Day 7 (Friday) Full day fishing in Cayo Largo.
Day 8 (Saturday) Breakfast before arrival to Caletade Sabalos where we disembark and transfer to Havana, with estimated arrival at 11:30 AM

*May change due to weather, fishing conditions or other items we are unable to forecast.
The Jardines Avalon I is a very spacious 110 foot liveboard yacht that has
exceptional cruising capabilities allowing you to access the most remote areas of the Canarreos archipelago during your fishing week. There is a spacious open air seating area with couch and chairs. The top deck has chairs and a hot tub to relax and take in the stars at night. Each state room is equipped with its own private bathtroom. Individual climate controls and a safe. The ship also includes an air conditioned lounge featuring a large screen TV, DVD system and a complete digital and photo editing computer.
The food aboard the Jardines Avalon I is a selection of Cuban cuisine, fresh
seafood and vegetables. The bar tab is included and you can choose from beer, wine, Cuban rum and local soft drinks. (Diet Soda's are not common in Cuba.) Havana Club is wonderful rum we can't get in the USA and is something like a whiskey or burbon and not the tropical rum that is used in many island drinks. You can also bring anything you like from duty free at the airport.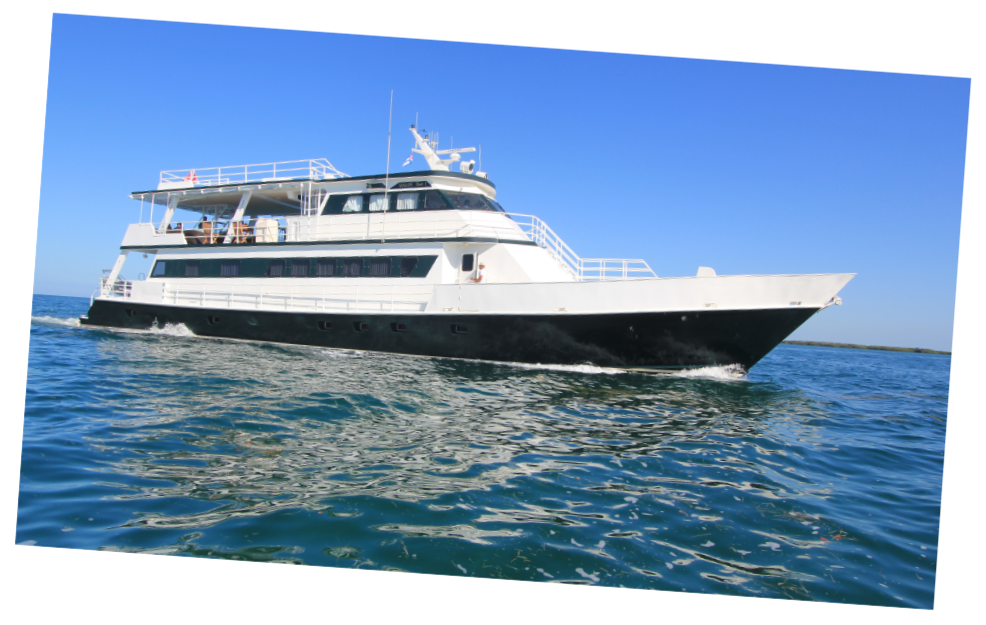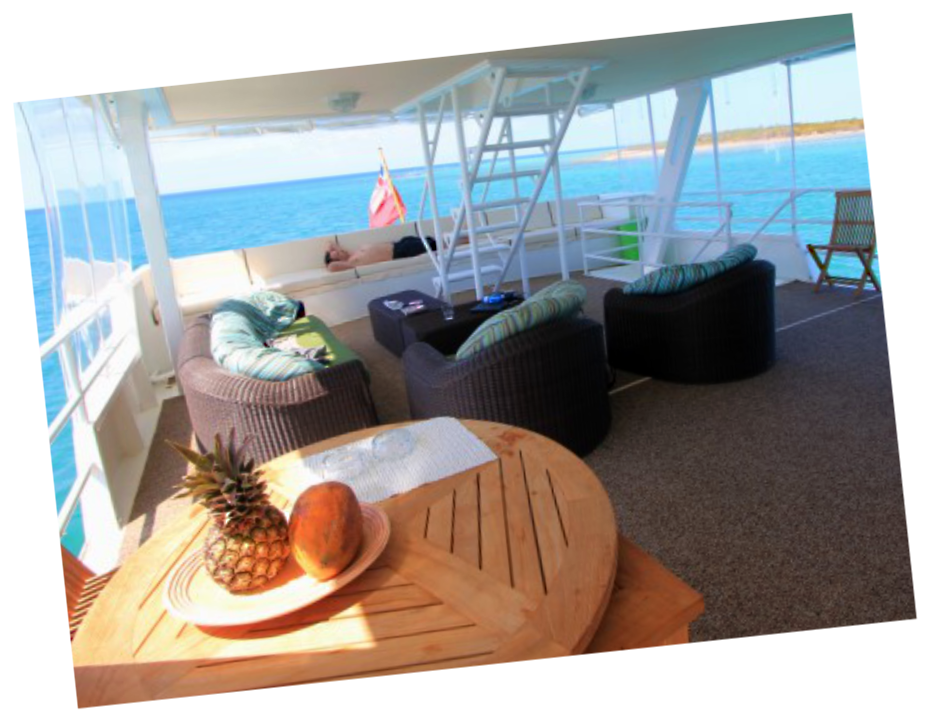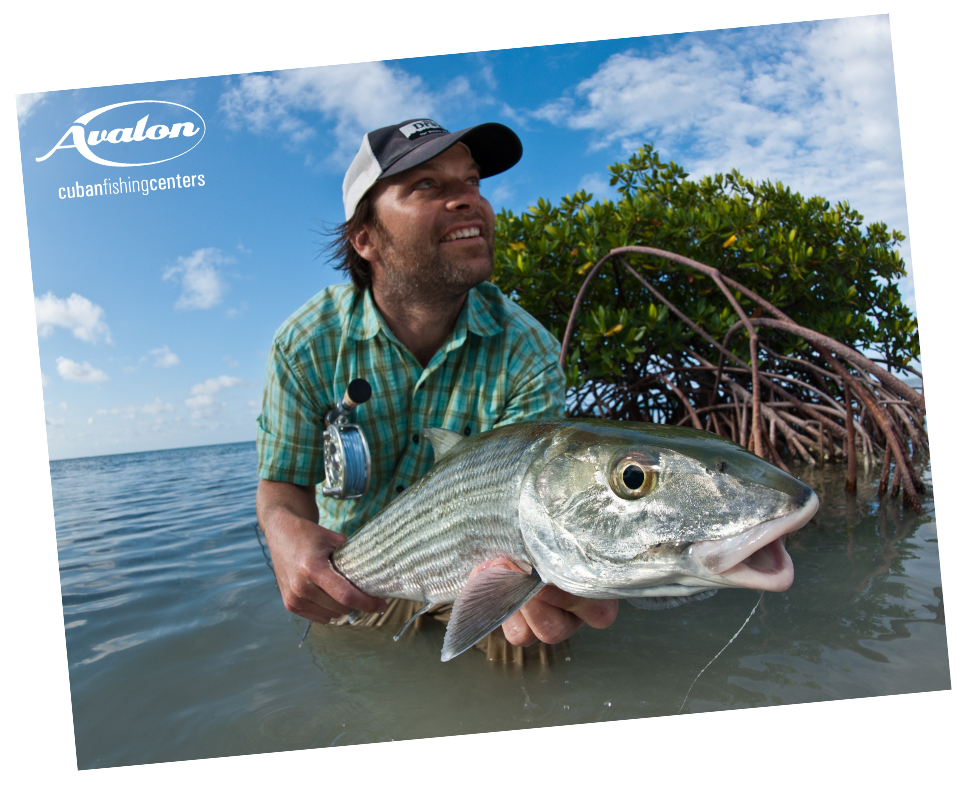 All food and beverages on the yacht including house wines, beer and Cuban Rum.

6 days of flyfishing by Avalon guides, 7 nights on the yacht. (Two anglers per guide.) 
Tips for guides and staff. 

Travel to Havana, Cuba.

Hotels, food and activities should you overnight in Havana.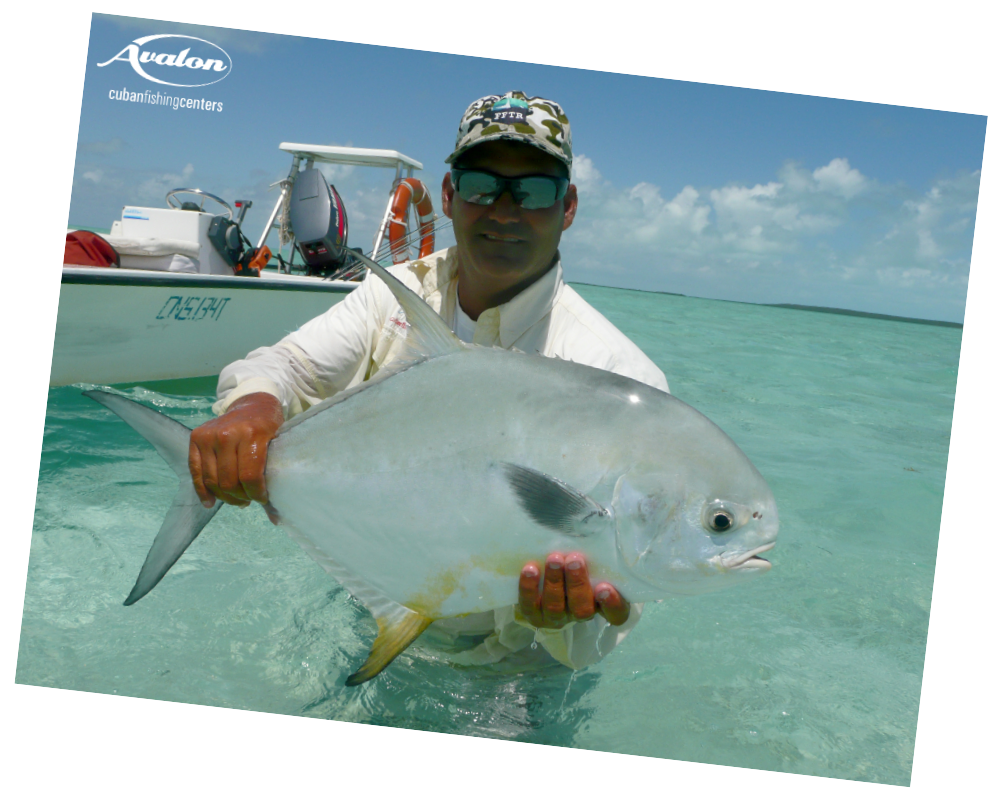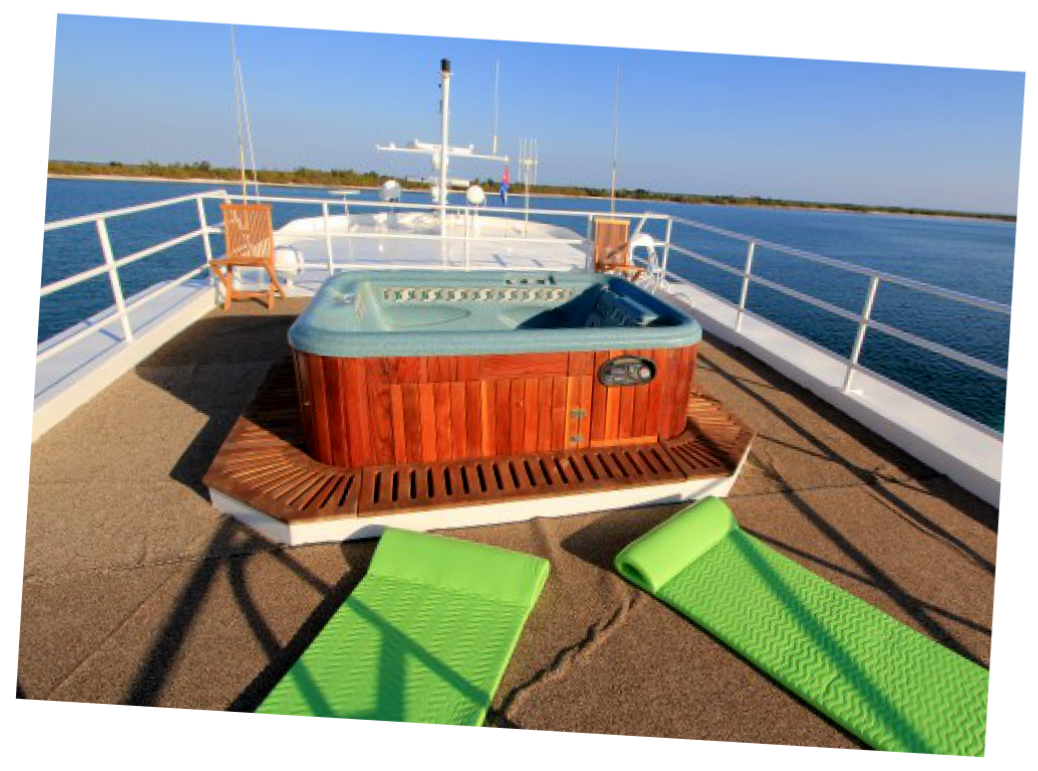 Stay Current on All New Trip Announcements by Joining Our Newsletter