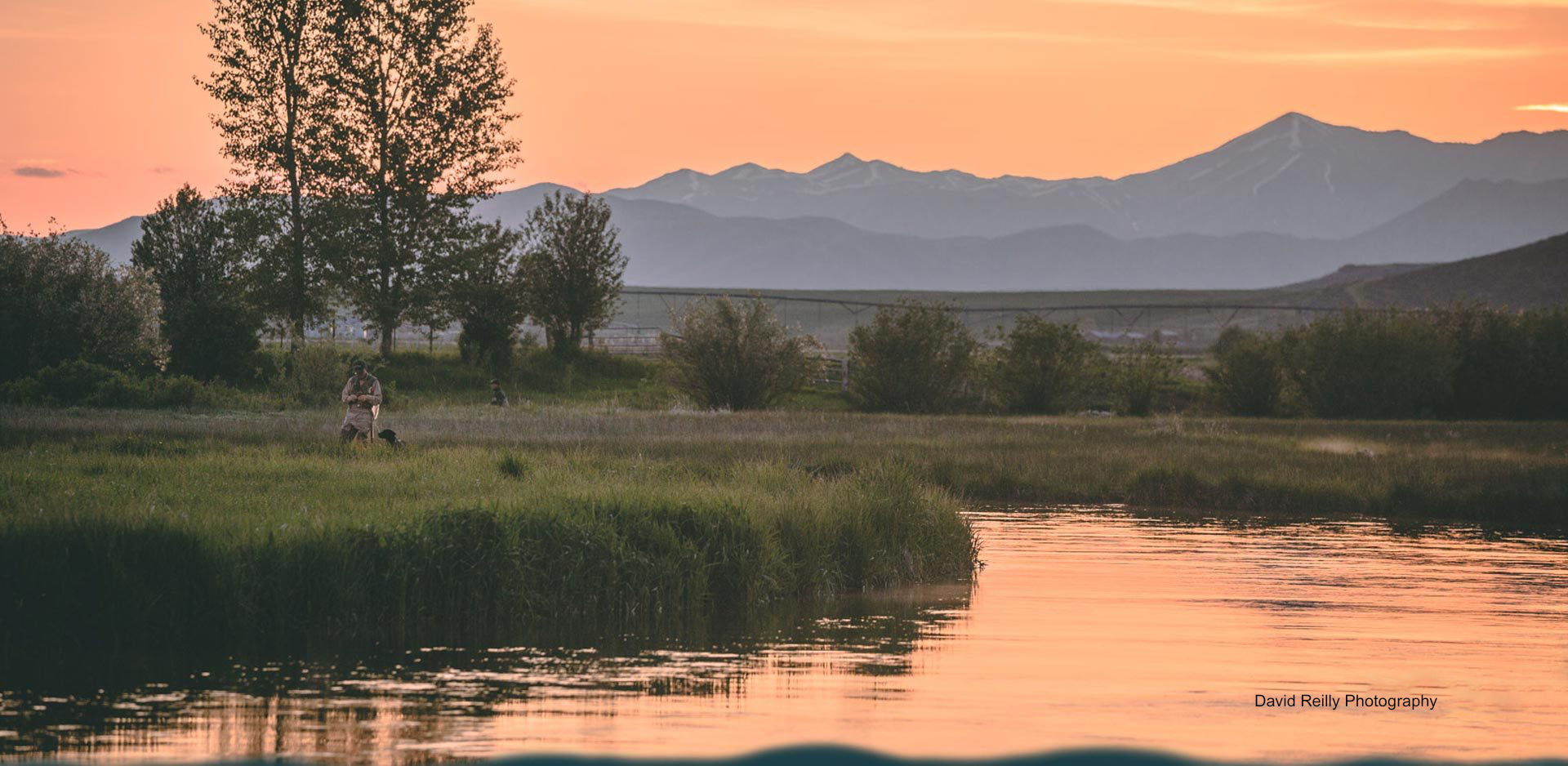 Sun Valley, Idaho - Couples Trip
There are a multitude of flyfishing options in the hiding spot of the rich and famous. This part of Idaho is beautiful all year long but the fall colors and warm days in September are extra special. The Wood River and Silver Creek are world renown fisheries right in the heart of the 'Valley'. Other area options include the Salmon River in the Sawtooth Mountain Range or into Copper Basin, home of the tributaries to the Lost River and the headwaters of the Lost River itself. Silver Creek is there for those who crave the technical challenges flyfishing can present. Other area options include less technical opportunities and this environment provides a chance to meet and fish with other anglers who share your passion. Fish with your spouse/partner or mix and match for some girls/guys days on the water. All levels of angler welcome. 

We have partnered with a group of talented guides of that includes both men and women. We'll rely on their knowledge of recent fishing to pair each day's adventure with your skills and goals. We'll have two days of beautiful walk / wade trips on Silver Creek, the Wood River, Salmon River or a number of other great area locations depending on your preferences and the latest fishing reports. The third day will be floating the Salmon river near Stanely, Idaho which is absolutely spectacular in the fall!

Elevation and Activity Level: We will be staying at 5,850' elevation and the fishing locations will vary slightly but are close to that.  Wading days will include a bit of moderate hiking to move you between ideal locations as local hatches and conditions might dictate.

A tradition in the Wood River Valley since 1963, Silver Creek Outfitters has evolved from a small family-owned fly shop to a highly respected family-owned retailer and outfitter. Sun Valley is surrounded by many of the finest, most breathtaking and most productive trout streams in the world and a stop at Silver Creek Outfitters puts the majesty of these waters at your fingertips.
Some of our guides will include: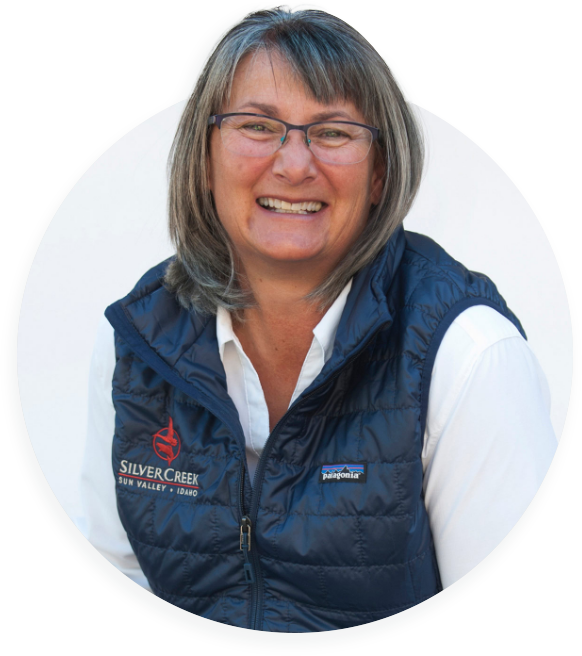 Jill Clark originally hails from Hagerman, Idaho, which may explain her affinity for local waters. An expert on the region, she has called Idaho home for nearly 50 years. Fishing caught her attention when she was a little girl and her grandmother took her out on the Snake River where she caught a trout with a corn kernel on her hook. "At that point," I was hooked, Jill laughed.
Jill taught school for many years and loves teaching on the water when she guides. Jill explains, "I don't think that the teaching element of my life will ever go away. I figure that teaching a skill, demonstrating, and then letting a client try it out is the best way of actually getting a client into the catching mode.
Read her full bio
here.
Originally from the East end of London, Guy went to boarding school in the Scottish highlands. At age nine he began fishing for trout and would sneak out of school to fish the Fiddich River. A few years later friends invited him to Sun Valley and he never looked back. Guy is a wonderful man to spend a day with and an experienced and patient guide. He says, "While catching fish is a part of a guide's job, it is also about the full experience of being out on a river in the wilderness and having as much fun as possible, about creating a unique and memorable experience. I really like to pass on knowledge about the sport, so that my guests can improve their own personal skills and use them on their next unguided fishing trip."
Read his full bio
here.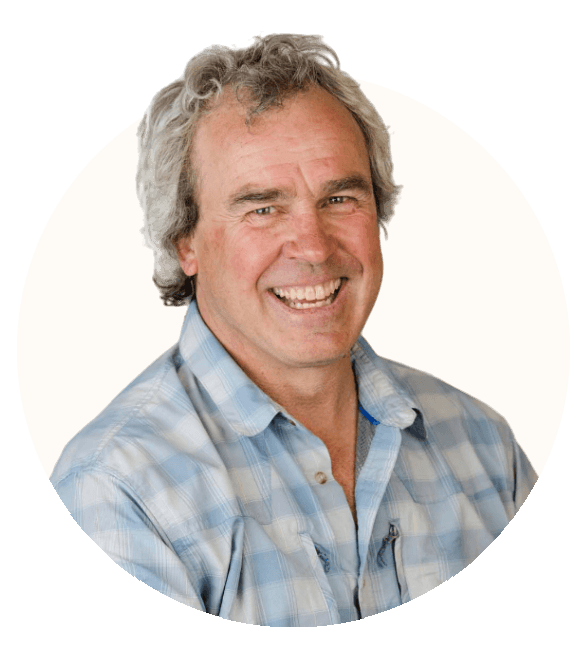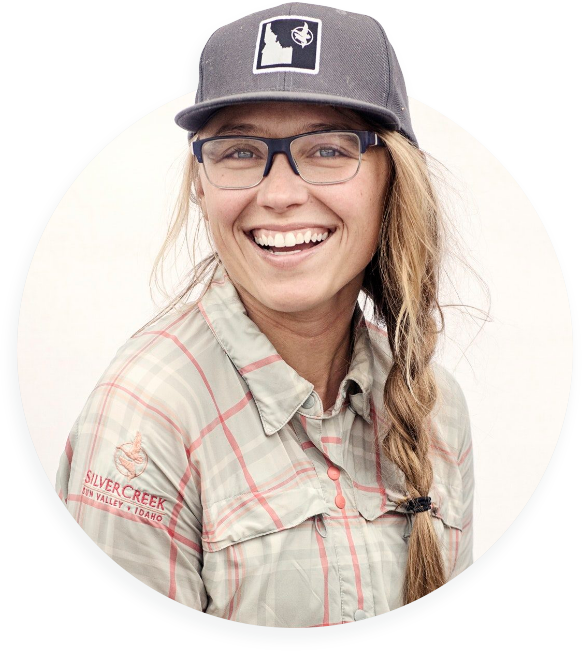 Amanda Bauman is a born and bred Idaho native. After leaving the Gem State to attend college in Montana, she was lured back to the Wood River Valley by the pull of family and a lifestyle she embraces. "Being somewhat self-taught I remember vividly the first fish I caught on a dry fly on the East Fork of the Bitterroot River. It was that calm summer evening that I fell in love with fishing." Silver Creek's website shares many of her great reviews from clients of all levels.
Learn more about her 
here.
Our condos are right on the Elkhorn golf course. Fish all day and enjoy a beverage on the deck overlooking the green when you return. There is plenty of space for privacy or enjoying the company of new friends you'll meet on the trip. You can also take a soak in the hot tub, pool or walk the endless trails in the area from the parking lot in the condos. Don't forget about fun shops in Ketchum or a quick visit to the Sun Valley Ski area!

We also have the ability to offer two beds in a couple of rooms. Father / Son or other family or friend pairings welcome. 

An amazing and well respected caterer is ready to serve you with fine flavor and menu's for breakfast and dinner. Their menu's are often created based on local offerings but a couple of examples from last year included: local grass fed pork tenderloin and Idaho trout, appetizers included shrimp and veggie samosas. Breakfasts included breakfast wraps on spinach tortillas filled with local pastured eggs, black beans and chipotle sweet potato amash and queso or ham, chive, roasted potatoes and chedda quiche.  Beer and wine are served during happy hour and dinner. Lunch is provided by the outfitter on the water. Beverages of your choice, sandwiches, chips and cookies. 


Flights are available directly into Sun Valley, Idaho. Twin Falls is about an hour and forty-five minutes away and Boise is just under a three-hour drive.
Lodging -4 nights
Guided Fishing: 3 days guided fishing with legendary guides from Silver Creek Outfitters
All meals and beer or wine with dinner.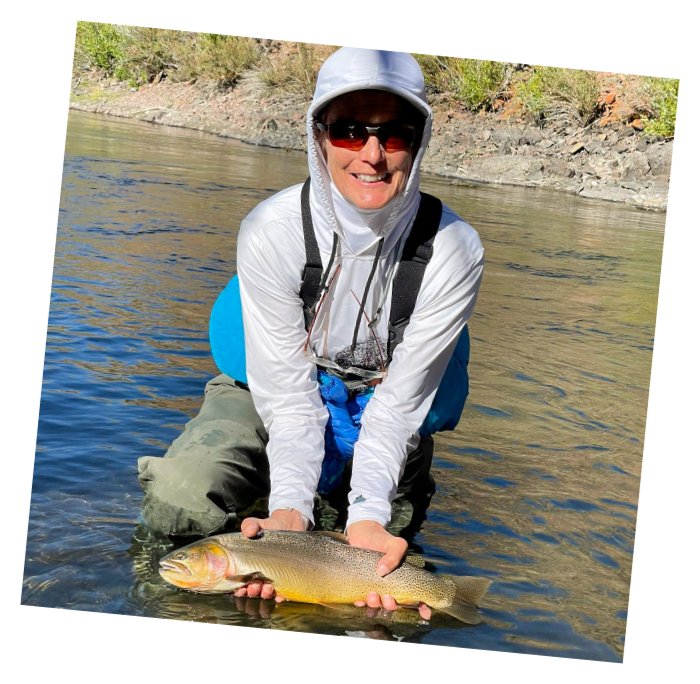 Waders, rods, reels and terminal tackle. Rentals can be arranged. 
Guide gratuities.
Idaho fishing license. Click here for information:
Stay Current on All New Trip Announcements by Joining Our Newsletter