Your Patagonia fishing trip will begin at El Encuentro lodge on the banks of the Rio Futaleufu (also referred to as the Rio Grande) situated at the base of the Andes. Anglers will have their choice to float the big waters of the Futaleufu that holds healthy rainbow and brown trout, or they may walk wade streams, spring creeks and private lakes in the area. There is also fishing just out the backdoor of the lodge, and anglers returning from a day of fishing can take advantage of the late evening hatch.
El Encuentro guides know all the various side channels and locations of deep pools that hold fish; they know where to encourage guests to wade fish and how to best reach large browns under hidden banks.
The El Encuentro lodge has been owned and operated by the Beale family for more than 30 years. We'll experience Argentine culture with local wines offered daily at lunch and dinner, lamb and beef from local family markets, organic vegetables from their gardens and eggs from their own chickens. We'll savor the authentic flavors of a traditional 'Asado' (Argentine BBQ) on the banks of the lovely Rio Futaleufu.
After fishing four days from the main lodge we will fish our way down to 'Brook Trout Base Camp' on the banks of the Rio Corcovado. There we can enjoy three nights of 'glamping' in tents modeled after traditional African Safari camps. We have two full days to explore this remote area with our guides. Cast to beautiful pools of the Rio Corcovado or from the wild shores of Lago Vintter for large rainbows. Stalk trophy brook trout in the nearby Engano basin or sample private spring creeks or lakes for rainbow and browns in the Rio Pico area. Patagonia is famous for its very productive lakes that offer trophy trout. Throwing a damselfly out to entice these large fish makes for exciting takes and hook-ups!
This trip is designed to offer great fishing, scenery, local color and an authentic Argentine experience. Trip extensions are available. 
Fly into Buenos Aires on January 5 and 6th. On January 7th we will fly to Esquel (ESQ) in the heart of Patagonia. The El Encuentro team will pick us up at the Esquel airport and return us on January 14 to the same airport. Trip extensions are available if you'd like to sample more of all Patagonia offers.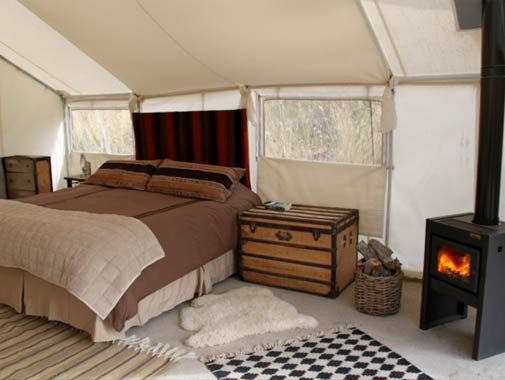 El Encuetro lodge sits right on the bank of the Rio  Futaleufu. Each room has its own bathroom and the warm environment is created and hosted by Argentine's who have been running this operation and hosting guests for more than 30 years. 
The second part of our journey takes us to "Brook Trout Base Camp". These tents will remind you of an African Safari camp. Each tent has two beds with linens, heaters for cool nights and electric lights -all very comfortable. The bath facilities are heated and include hot showers and flushing toilets. At the end of the day you can gather around an outdoor quincho to enjoy the fire, drinks and appetizers, and share stories about days under the southern stars. There is also a spacious dining tent complete with a wood stove and sofas.  "Roughing it" has never been better!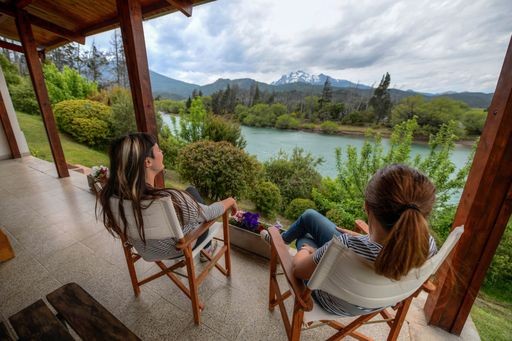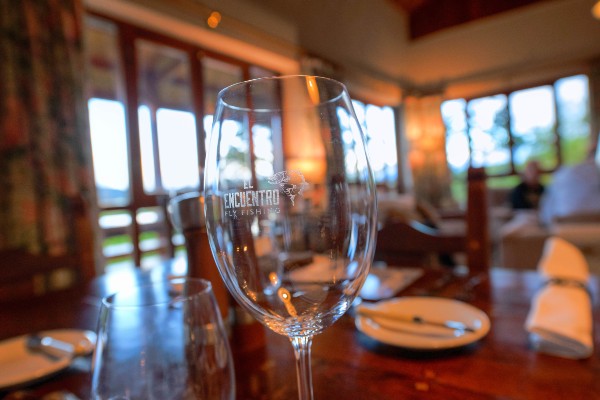 All food and beverages at the lodge including house wines, beer, and bar liquors
Round trip shuttle to the Esquel airport
Rods, reels, and light tackle
Tips for guides and staff. Standard tips are $60 per boat, per day, and $20 USD per night, per guest, for all other staff

Travel to Esquel

Fishing Licenses

Covid test fee prior to returning home

Medical Evac Policy such as Global Rescue

Argentina requires health insurance that covers Covid.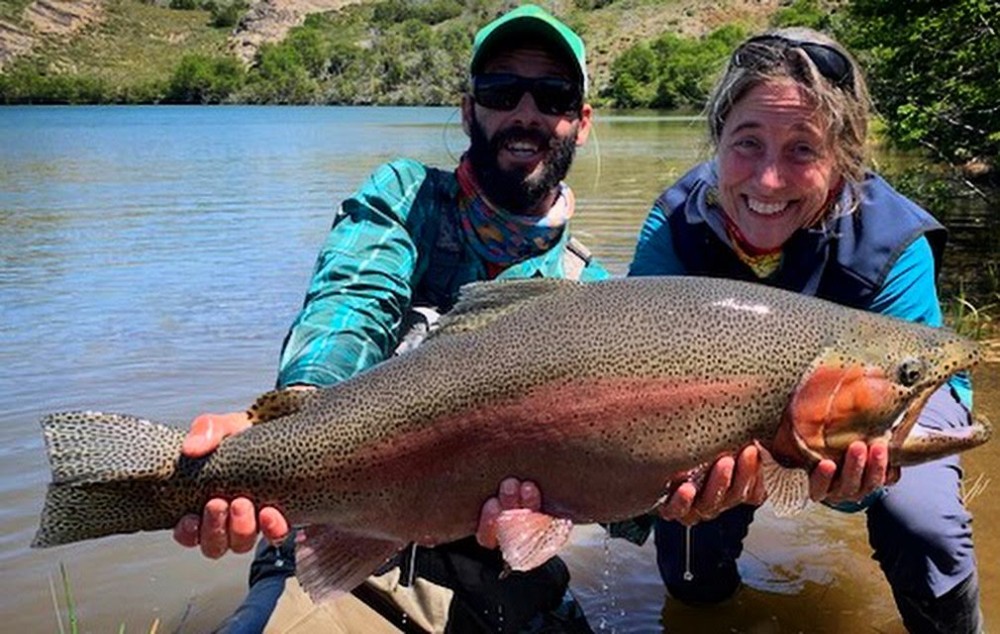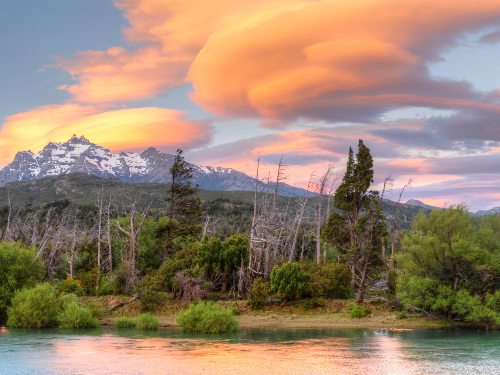 Stay Current on All New Trip Announcements by Joining Our Newsletter