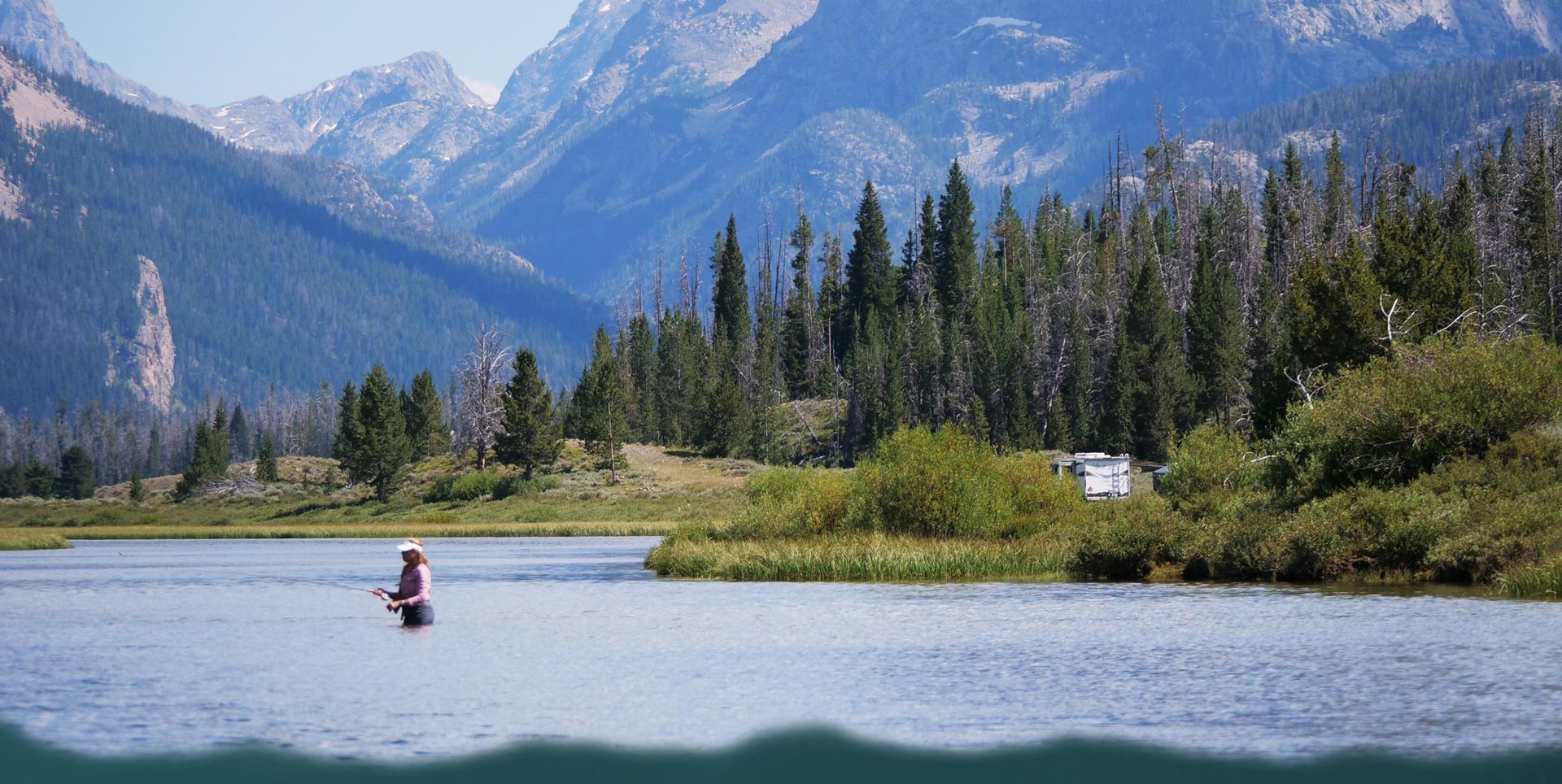 Green River
-Pinedale Wyoming
Come and fish the legendary Green River near Pinedale, Wyoming with us! We'll have access to some incredible fishing and this area is one of the best kept secrets around. Some huge browns and rainbows hide in these waters and this time of year they are taking the food in. Golden Stones, Salmon Fly's, PMD's, and Gray Drakes! There are plenty of Moose, Deer, and great bird watching as you float each day. You'll find a ton of fish 16"-20" and the 20"+ fish are not unusual on the Green. This is prime time to be on this stretch of river!

Your package includes four nights lodging and three days of guided fishing. Arrive in Pinedale in time for dinner with the group on the 20th. We will have the recent fishing reports in hand and fishy plans to share with you for the next day. All meals and beer/wine with dinner included. Join other Finatical Flyfishing women for some fabulous fishing and four nights of fun and laughter.
Rusti Christensen
Come spend a day fly fishing with Rusti and you'll know the joy of fly fishing as it is meant to be! She has spent a lifetime enjoying the sport with family and friends and early on became a guide. Her gratitude for life  took her on an around-the-world adventure, serving our great country with the United States Navy. Rusti's gentleness, coupled with her years of experience guiding and her absolute fun nature make spending time with her a reward in itself.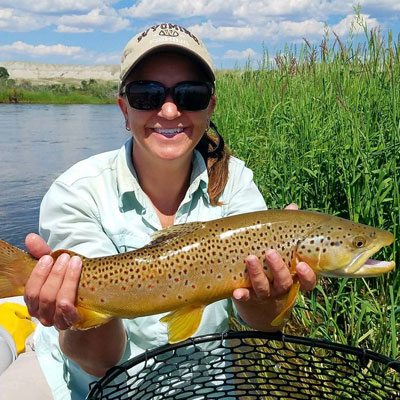 We'll be fishing with award winning Two Rivers Fishing Co., an Orvis endorsed shop that has been guiding trips here since 1994. They know both public lands and have access to private waters in the area through the great relationships and reputation they have built.

Along with Rusti, we've reserved the gentlemen at Two Rivers who have been considered favorites by Finatical Flyfishing groups the last two years. They are all fishy, fun, patient guides and work hard to put you on the fish.
Meet us in Pinedale, Wyoming on June 20th in time for dinner with the group.   Fishing dates are June 21, 22, and 23. Flights into Jackson Hole, Wyoming are generally competitively priced -and what a beautiful view from the plane. Pinedale, Wyoming is a quick hour and thirty-minute drive from Jackson.
We are staying in some adorable two bedroom cabins. One room has a queen size bed and the other has two extra long twin beds. Shared bathroom, kitchen, living area and washer/dryer.  Scenic views of the Wind River Range are off in the distance; a short evening drive can offer much more if you are up for another adventure! Wifi is available and meals will be catered by some of the best restaurants in town.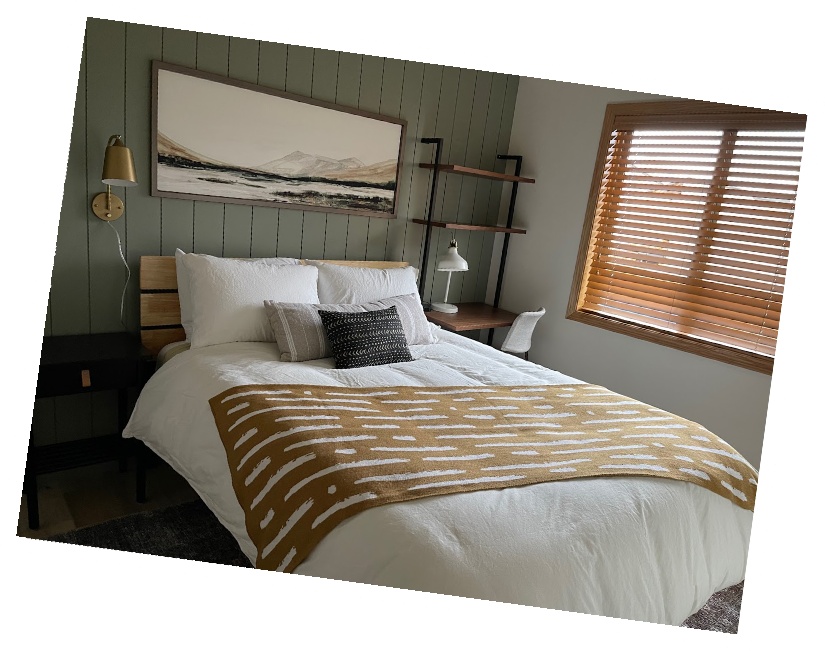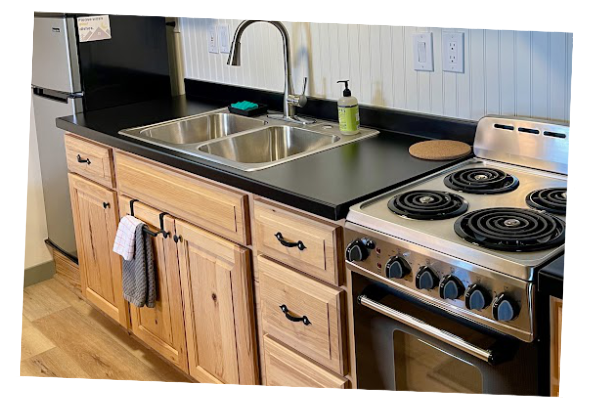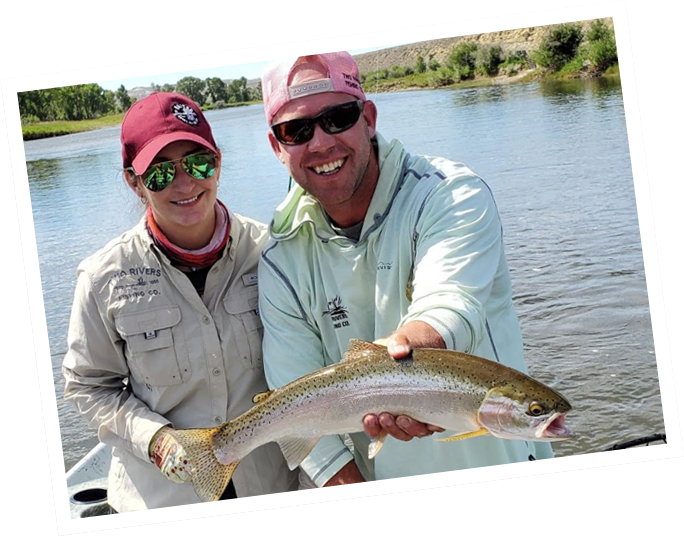 Lodging June 20, 21, 22, 23
Guided Fishing: June 21, 22, and 23 with guides from the Two Rivers Fishing Co.
All meals, including beer / wine with dinner.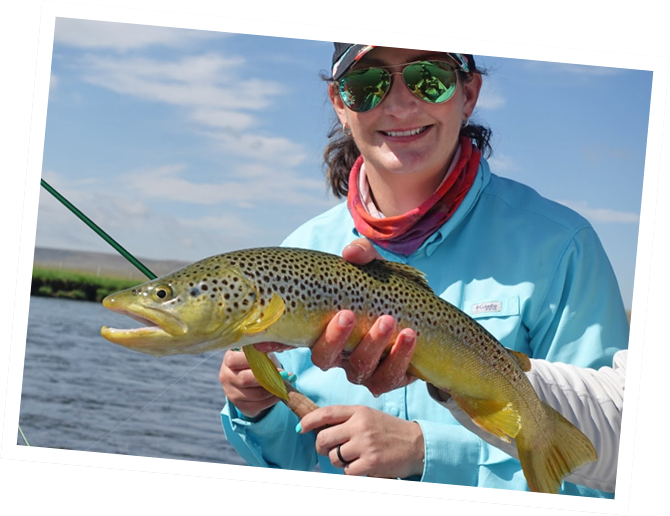 Waders, fly rod and reel, (rentals can be arranged).
Guide gratuities.
Fishing License: Purchase at
https://wgfapps.wyo.gov/elso/ELSOPrinterTestIndividual.aspx
2024
$2,799



*Double Occupancy is available as long as we have another to pair you with.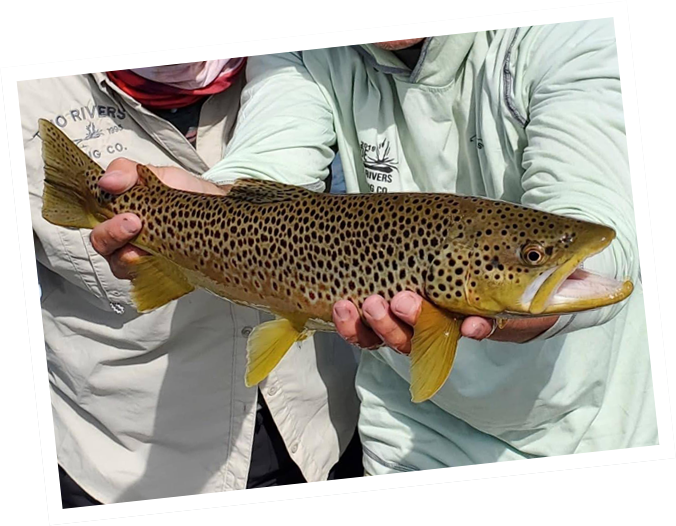 Stay Current on All New Trip Announcements by Joining Our Newsletter