Steph Albano
Category
Blog
Date
Hits: 1619
Rods, Reels and Heels - Joni Kamerzel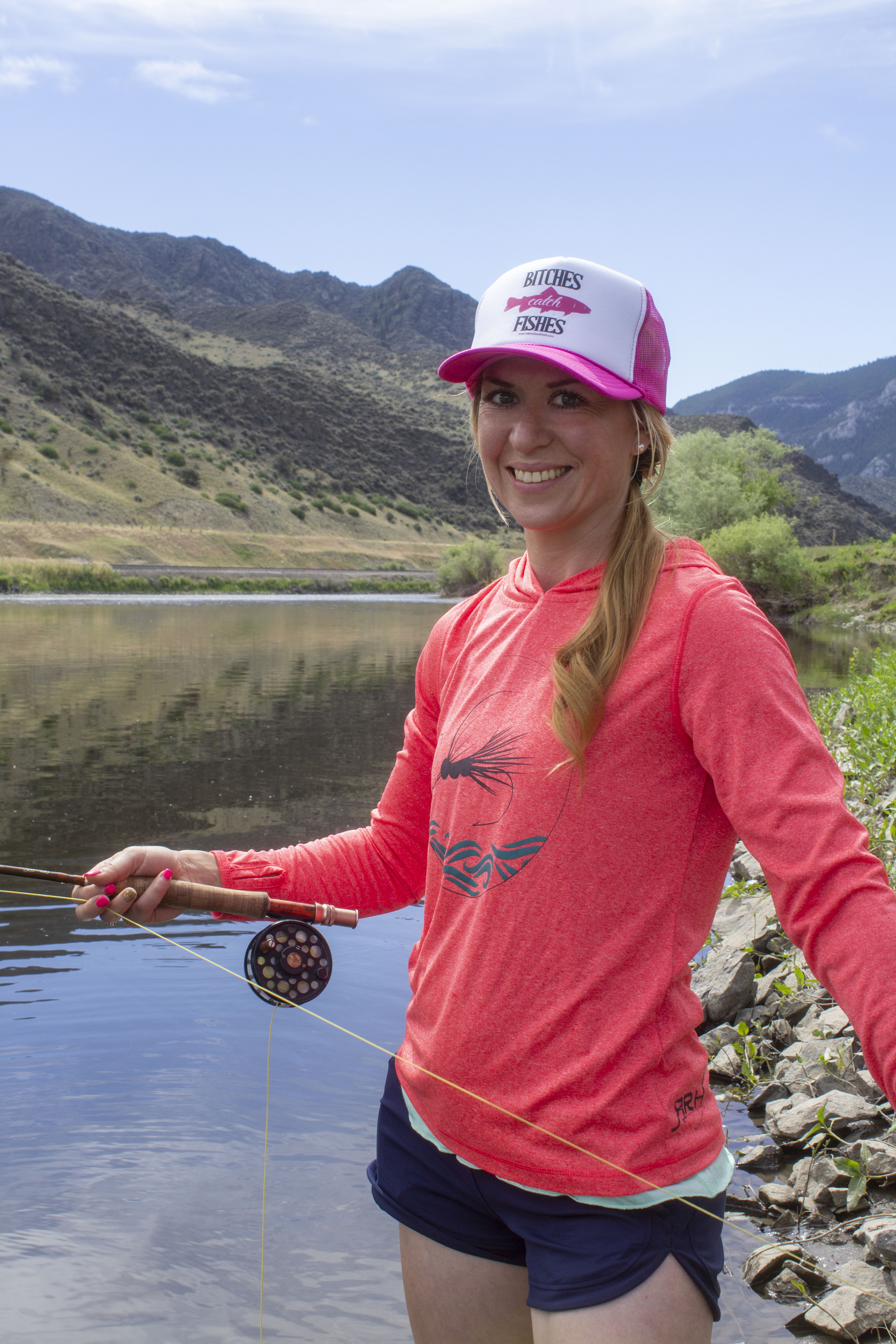 From time to time Finatical Flyfishing likes to focus on some of the amazing women in flyfishing today. We'd like to introduce you to Joni Kamerzel. She and her husband Kellan own two businesses in Bozeman, MT and are truly live the outdoor flyfishing life.
Joni grew up fishing on her Grandparents' ranch in Judith Gap, Montana. She loved spending time there with her Dad and cousins chasing fish and being on the ranch. After Moving to Helena she met 'a cute boy' in high school who also loved fishing and outdoor activities. Kellan instigated fishing trips and Joni quickly grew to love the sport of fly fishing. They've now been married 13 years (flyfishing together for 16) and have two adorable boys ages 11 and 8. These boys are already skilled fly fishermen. (Yes, these sandy-haired blond kiddos do remind you of a River Runs Through It.) Although Joni spent a lot of time on the Big Hole River early on, their family spends the most time on the Yellowstone and Jefferson Rivers now.
Recently they had the opportunity to acquire Rods, Reels and Heels from Brenna Richardson. If you are looking for anything fishy this is the place to check out. Hats, shirts, sweatshirts, stickers and fishy jewelry are there for the taking. There are also some really cute skorts on sale that are different from the few on the market today!  They are currently working on some exciting new items in technical wear and colder weather apparel -stay tuned for their announcements. Only a few months in, they will be working on women's flyfishing gear and equipment in the not-too-distant future. Keep an eye on their website and social for more information on new releases! 
Joni and Kellan also own and operate Revved Up Promotions. Revved Up is a complete in-house screen printing, embroidery, and promotional products supplier. They can help you brand your business by sourcing just about anything you need with a logo on it.  This company currently serves a very diverse clientele and is growing quickly.
Rods, Reels and Heels and Finatical Flyfishing have partnered up to offer you a special deal through December 31, 2022. Book a trip with Finactical Flyfishing and receive a $25 gift card to Rods, Reels and Heels. (Gift card available at the time trip is paid in full.) You'll be lookin' good out on the water with memories to last a lifetime! Just mention Rods, Reels & Heels to Finatical Flyfishing when you book your trip.  Visit Rods, Reels and Heels at https://rodsreelsandheels.com/ to check out all of their products and Finatical Flyfishing to pick out the dream trip you are ready for! https://www.finaticalflyfishing.com/