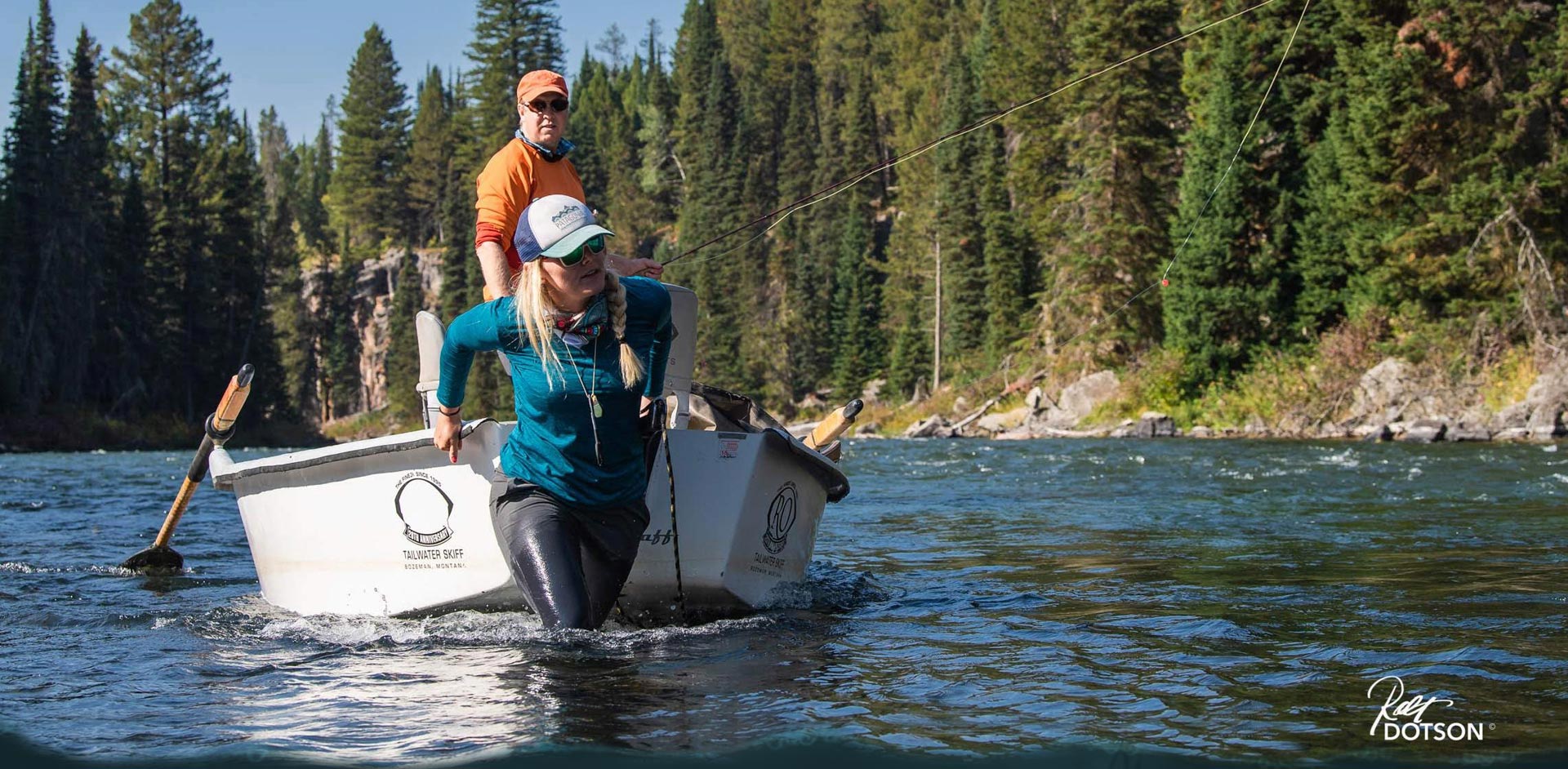 Henry's Fork - Island Park, Idaho
We'll start our women's flyfishing weekend at the TroutHunter at 4 PM on  July 12th for a group casting lesson with Millie Paini. Millie's fun style and great experience will give you a chance to fine-tune your cast in preparation for the the bucket list waters known as the Henry's Fork in Island Park, Idaho.

The Henry's Fork is a legendary river and we'll spend three days fishing the heart of it from Island Park, Idaho. Our TroutHunter guides focus on nine sections of the Henry's Fork including "The Ranch"; they are some of the industry's best and are very well respected guides. They know where to find the fish and have a great time on the water. Whether you are a beginner or an expert, our you will have a great chance of finding fish and enjoying the trip of a lifetime. 

These July dates are prime time! These are prime dates for the Henry's Fork with Drakes, Flavs, Tricos, Caddis, and possibly Salmon flies are ALL in fine form. All great options! The hatches are prolific and world reknown. People truly come from all corners of the world to fish the Henry's Fork and summers are absolutly beautiful. There are plenty of eagles, osprey, cranes, moose, deer and sometimes elk are often seen along the river.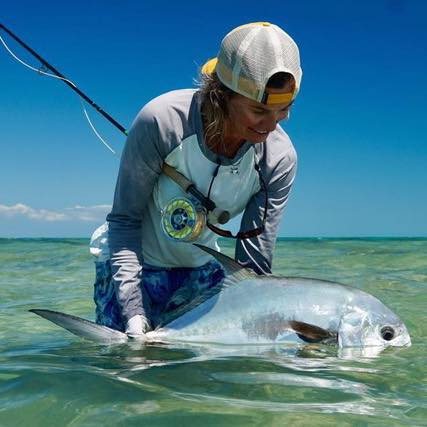 Millie Paini -Casting Instructor
A highly sought-after fly fishing and casting instructor, Millie has worked at TroutHunter since the doors opened in 1999. Over the years she has developed her own unique teaching style and particularly enjoys working with women and kids. "I think fishing is a very female friendly sport but intimidating to enter, because it is so male dominated. I love teaching women, giving them the skills and confidence, they need to walk into a river, because that's where the magic happens — alone on the water."

Millie has appeared in numerous fly-fishing films and print publications. At present she is a Patagonia Fly Fishing Ambassador and member of the Scott and Hatch Pro staffs.

She has fished all over the world including multiple islands in the Seychelles, Venezuela and British Columbia. Cuba and Mexico are more regular stops and fish like this one prove Millie knows how to get it done. When not chasing saltwater quarry around the world, she resides on the Henry's Fork in Last Chance, Idaho with her husband, Rich, and daughter, Ella.
TroutHunter offers flyfishing trips in Idaho, Montana, and Yellowstone National Park. Their guide roster is comprised of some of the most respected anglers and instructors in the industry, averaging over a decade of experience guiding these waters. Applying vast empirical knowledge of trout and their environs, your guide will ensure that each day finds you on a stretch of water that is best suited to your desires and level of experience. No one will work harder to put you on fish or instruct you in the finer points of the sport. Catch the difference with TroutHunter!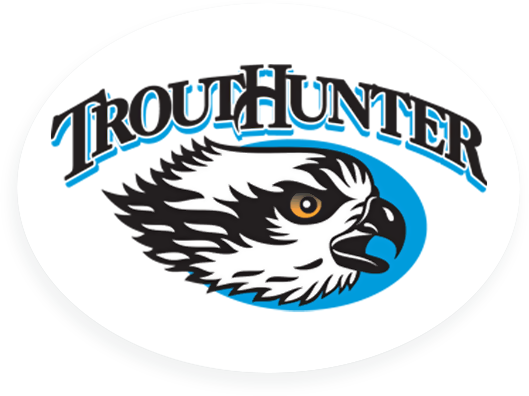 If you are flying, Idaho Falls, Idaho is the easiest location to fly into and pick up a rental car. It is about a one-hour drive to Island Park. Other options with slightly longer drives include Pocatello, ID, West Yellowstone, MT, Jackson Hole, WY or Bozeman, MT.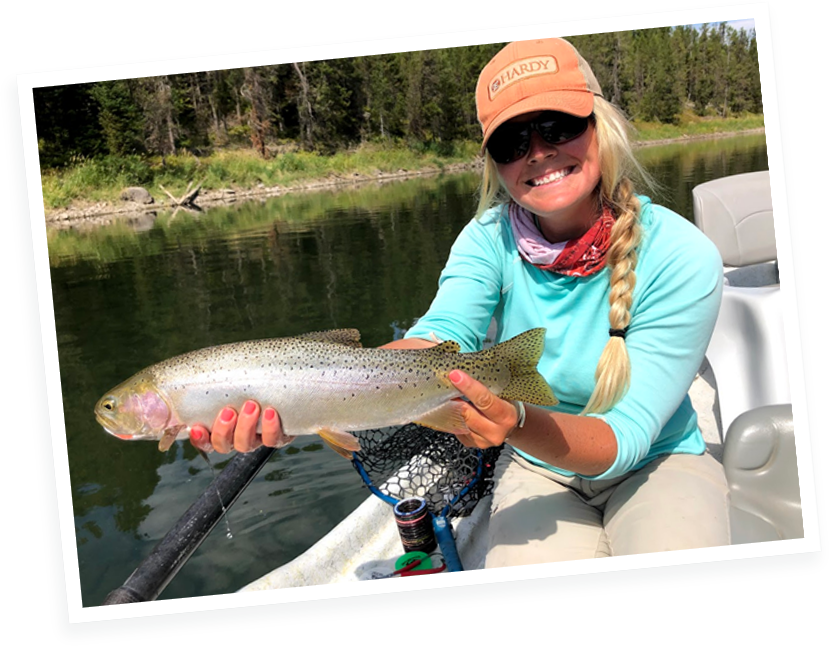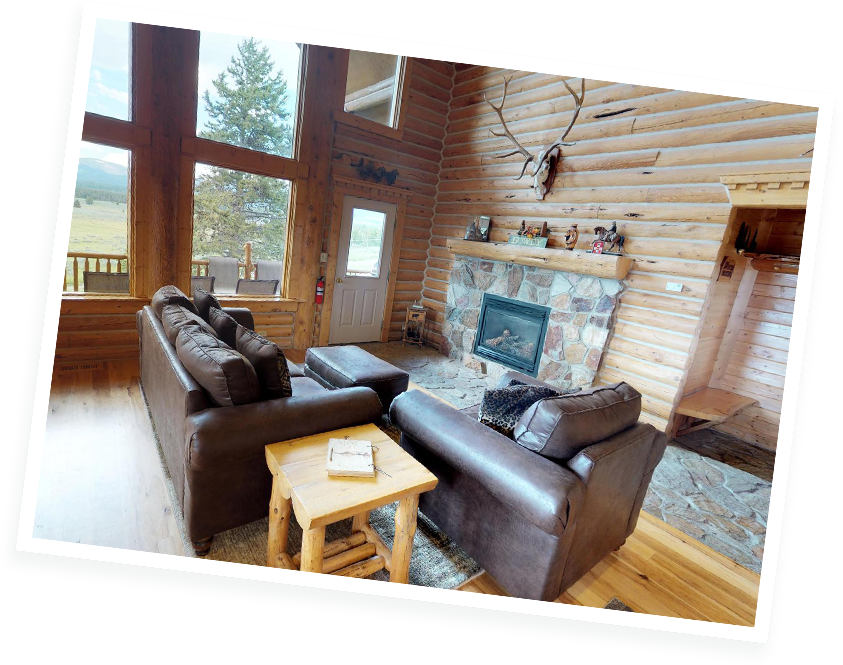 We'll be staying in private cabins in Island Park, Idaho. Authentic log beds, comfy leather couches around the fire and beautiful views of the Centennial Mountain Range  in the distance. After fishing all day you can relax on the deck or jump in the hot tub for a quick soak. WIFI and all modern amenities are available but you'll be able to unplug in this quiet peaceful space.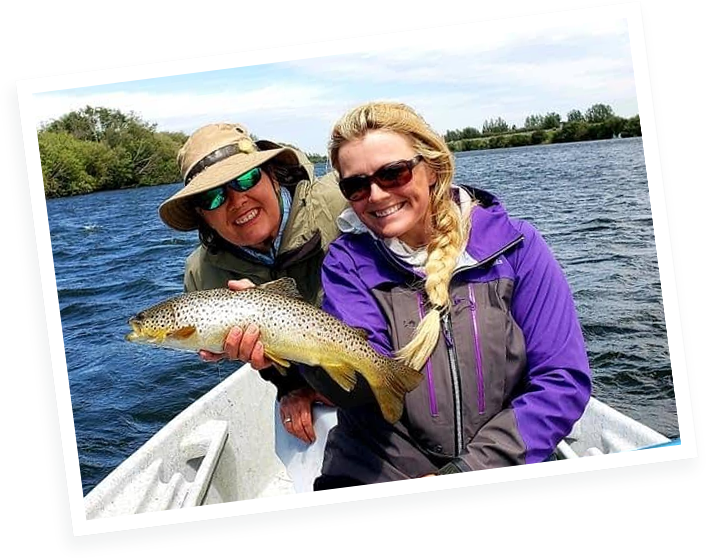 Lodging: July 12-15 (4 nights)
Guided fishing: July 13, 14, 15 with legendary guides from the TroutHunter.
Group casting lesson with Millie Paini.
All meals and beer/wine with dinner.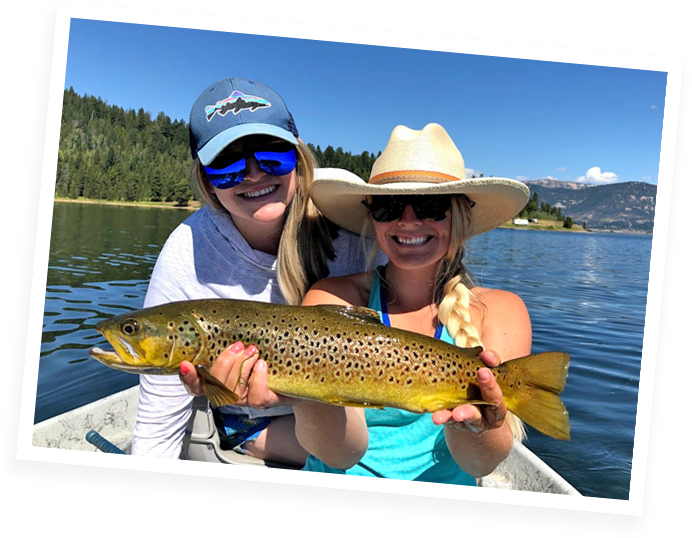 Waders, fly rods, and tackle (rentals can be arranged).
Guide gratuities.
Fishing License: Purchase at https://idfg.idaho.gov/licenses or at the TroutHunter in Island Park.
Single Occupancy $3,299  
Double Occupancy $2,999* 
*Double occupancy availability assumes we have another person to pair you with.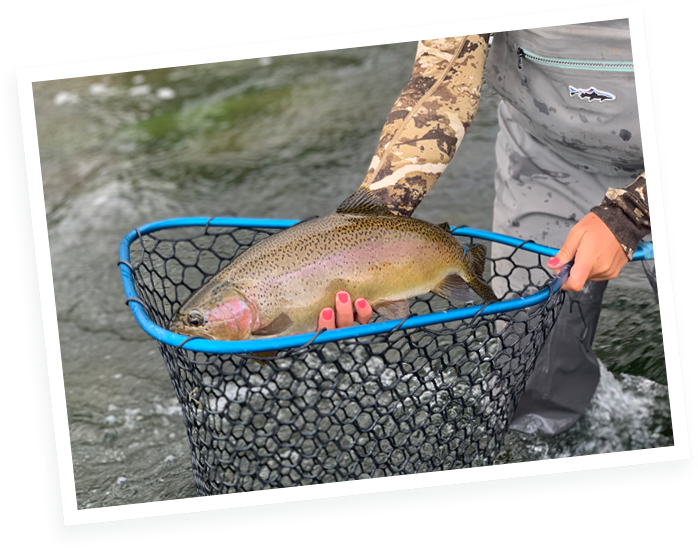 Stay Current on All New Trip Announcements by Joining Our Newsletter