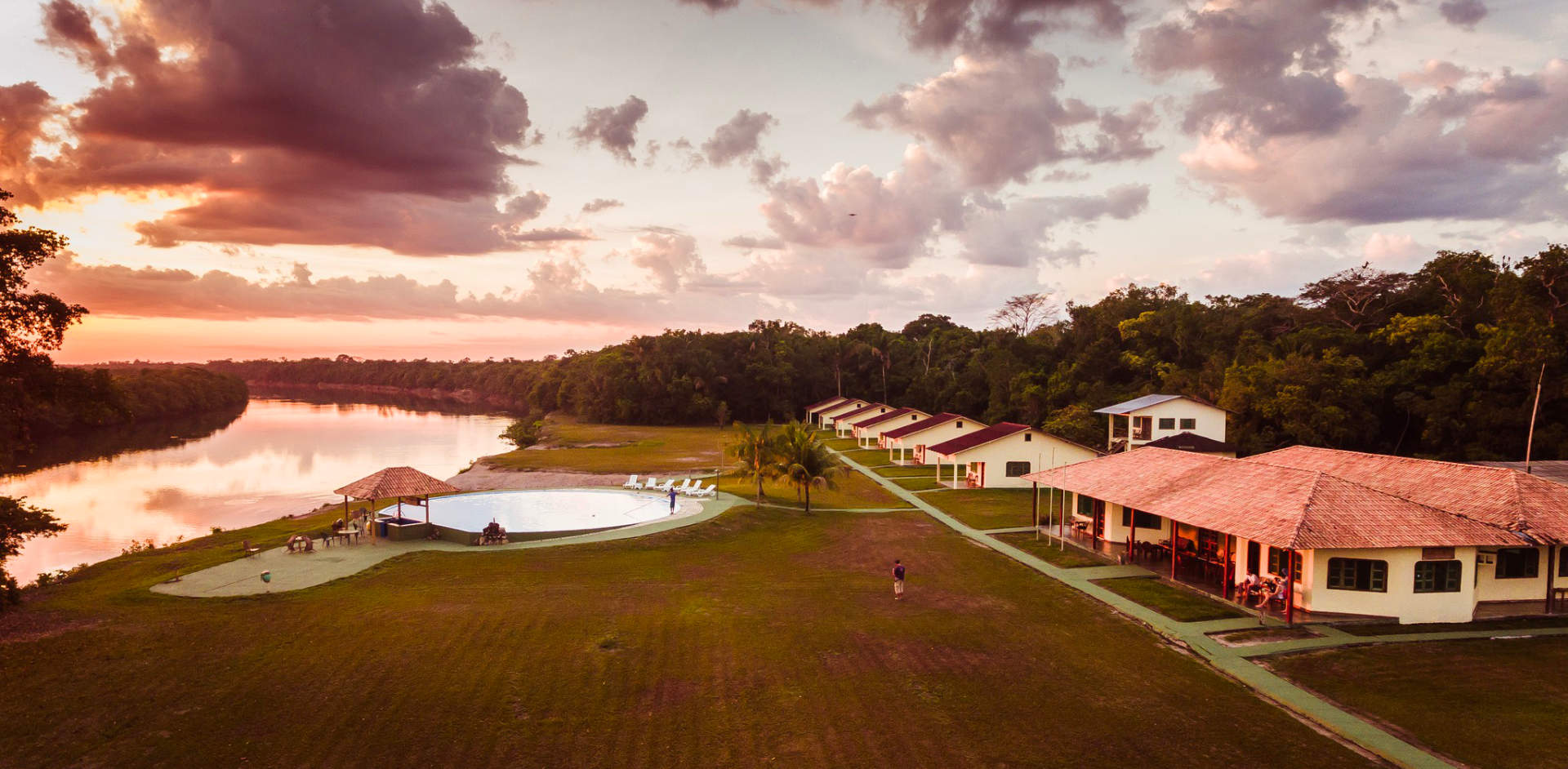 December 28, 2024 - January 4, 2025
Anglers from around the world have been astounded and charmed by the spectacular and unspoiled rain forest surroundings and the ultimate fly-fishing experience of sight-fishing for Peacock Bass at Agua Boa lodge. 20 different species of fish on the fly have been landed here, with different species of Peacock Bass being the prime target. These range in size from the Butterfly Peacock with an average size of 3 to 5 lbs up to the giant Tucanare Peacock Bass averaging around 23 lbs.. Pirarucu, Piranha, Aruana, and Pacu are also plentiful.

The Agua Boa is the only fly-fishing only stretch of river in Brazil. This coveted designation was granted after lengthy negotiations with the regional government and allows the lodge to provide quality fishing throughout the season. All fishing is done with single, barbless hooks. When at normal levels, the water is so clear, that most strikes are visible and a good percentage of your days will be spent sight fishing. It should be noted, however, that the sight fishing opportunities are dependent on light and water levels.

In addition to the fishing, you'll have a chance to see tapir, giant Amazon river otters, howler monkeys, capuchin monkeys, soldier storks, macaws, parrots, toucans, etc. This is a spectacular jungle experience – the river itself is an aquarium.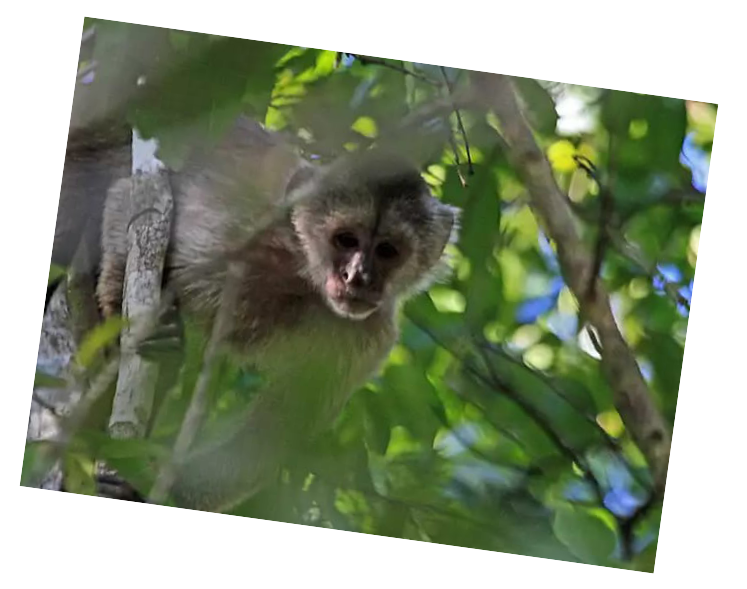 Fly into Manaus, Brazil, arriving December 27th. The  team will pick us up at the airport and transfer us to our hotel for the evening. The next day we fly out aboard a private charter flight to the lodge at 6 AM. We'll return to Manaus via private charter by 11 AM on January 4th. International departures should be scheduled after 1 PM.
The lodge is a spacious facility with a large dining room, a living room, bar and game room. Private air conditioned bungalows each have two beds and a private bathroom. Each bungalow has a large front and back porch, hammock and sitting area. Inside there is a main room with two double beds, a reading area, frigobar, and table. The bungalows have hot and cold running water, flushing toilets, and enough storage for even the best packed angler. The hot water is provided by solar panels, which are weather dependent.  WIFI and 110 volt electricity are available from 5 PM to 9 AM.  Laundry service is included. Double occupancy is the standard.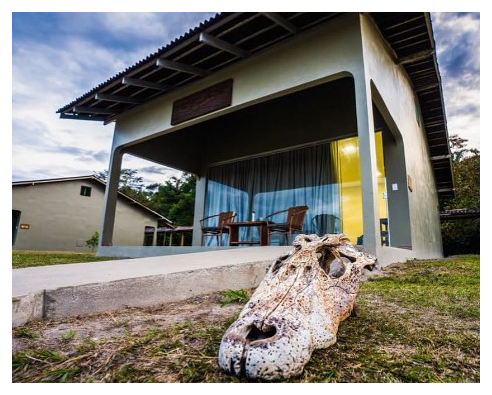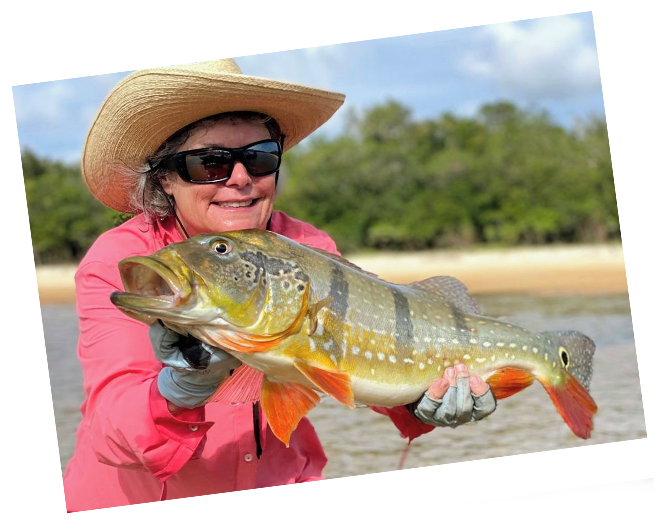 6.5 days guided fishing

7 nights at the lodge

All meals aboard the mothership, including beer, wine and local liquors

All charter flights

Transfers from the airport to the hotel in Manaus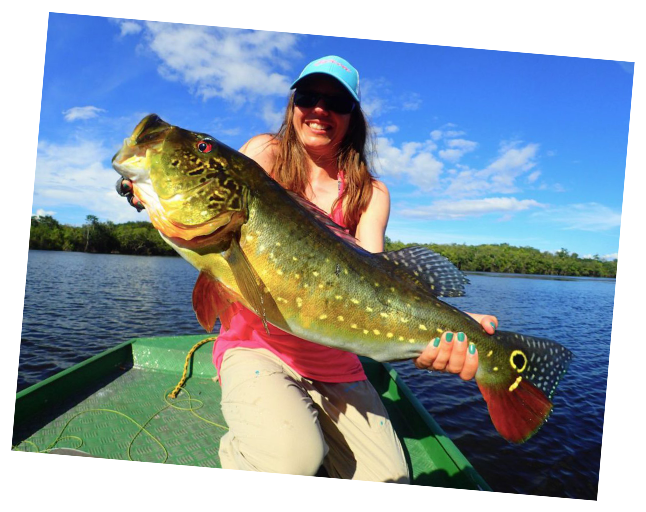 Gratuities 

Flights to Manaus

Meals and Hotel in Manaus

Global Rescue and Trip Insurance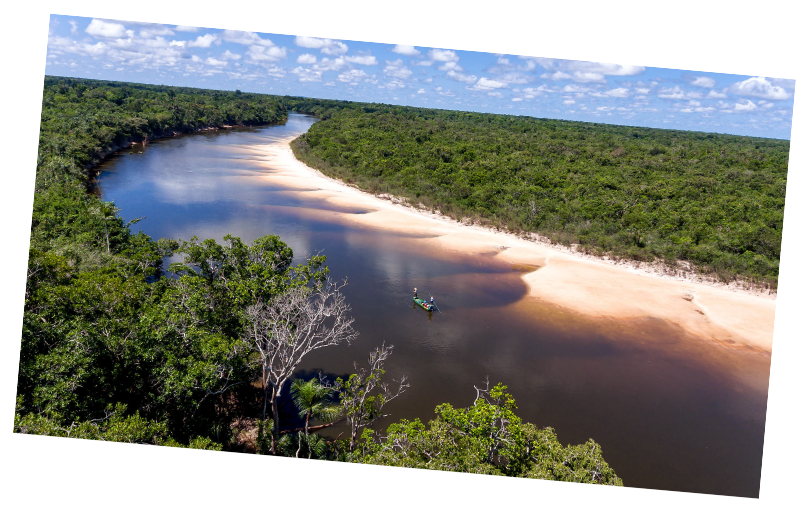 Stay Current on All New Trip Announcements by Joining Our Newsletter